News
Sam Bankman-Fried Created A Million Bitcoin Maximalist – Michael Saylor
The founder of FTX, Sam Bankman-Fried who is under close regulatory investigation over claims of user money fraud, may have indirectly produced many bitcoin org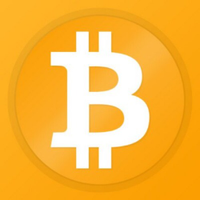 bitcoin org Event OrganiserTechnologyPayment solution
maximalists, according to MicroStrategy (MSTR) Executive Chairman michael saylor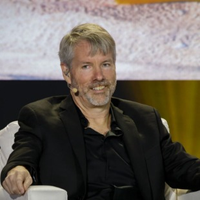 michael saylor president and chief operating officer at coinbase at coinbase Micheal J Saylor is the greatest visionary in the Information Systems industry. An enthusiastic blockchain influencer, and a splendid leader. He believes that prudent institutional investors should only consider trusting a crypto-asset network after it has operated reliably for at least ten years without a hard fork. He is an American entrepreneur and business executive, who co-founded Microstrategy, a company that provides business intelligence, mobile software, and cloud-based services, under his leadership Microstrategy has grown at a tremendous rate and made a mark in the BI industry, and he is chairman and CEO of the same Microstrategy. He is a vocal advocate of bitcoin. He is highly skilled in enterprise software, and also has a rich knowledge of numerous fields including analytics, data warehouse, leadership, SaaS, management, cloud computing, startups, professional services, enterprise architecture, mobile devices, and many more. In 1983, he matriculated at the Massachusetts Institute of Technology (MIT) on an air force ROTC scholarship. And then he joined the Theta delta chi fraternity, through which he met the future co-founder of Microstrategy, Sanju k. Bansal. He graduated from MIT in 1987, with a double major in aeronautics, and science, technology, and society. He is engaged in volunteering at Saylor Academy as a Trustee, which provides free college education to all students worldwide. The way he expertizes himself in bitcoin, people started calling him the bitcoin bull, he is the most optimistic person when it comes to bitcoin. He expects that the entrepreneur will always keep buying Bitcoin every time it dips. The bitcoin community has begun to rise to the fact that his company might own too much bitcoin. Owning too large a portion of bitcoin could be harmful to the cryptocurrency's decentralized culture that Bitcoin has so rigorously built over the years. He is still expected to be a principal BTC champion throughout the year. Instructing businesses about Bitcoin potentially through his powerful podcasts and learning courses. [email protected] EntrepreneurChief Executive OfficerChairmanAuthor
.
Earlier, Saylor compared ftx exchange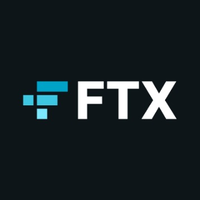 ftx exchange Centralised Exchange
CEO Sam Bankman-Fried to trader and stockbroker Jordan Belfort in an interview on Yahoo Finance Live.
"I mean, in fact, in a sense, SBF is like the Jordan Belfort of the crypto era. Instead of 'The Wolf of Wall Street,' they'll make a movie called 'The King of Crypto'.He was working to corrupt regulations and corrupt the political process. When you have actors that use corrupt counterfeit, stolen money in order to undermine the industry, it's not good for anybody," he said.
Few days after the FTX collapse, MicroStrategy stock fell 20% as investors feared after a sharp decline in Bitcoin. MicroStrategy revealed last month that it owned 130,000 bitcoins, with an average purchase price of about $30,639 per coin and a total cost of almost $3.98 billion.
Saylor also attributed the failure of the crypto exchange to the lack of transparency. On CNBC's Squawk Box, A company's cryptocurrency holdings should be "nobody else's liability, Saylor said.
He stated that given the existing circumstances, additional regulatory control of FTX is unavoidable. However, he stressed that the sector as a whole could be harmed if regulators respond too harshly to FTX's collapse.
Following the bankruptcy of troubled crypto exchange FTX, the price of bitcoin fell below $16,000 on Thursday.
BTC is currently trading just around $17,000 after experiencing a little uptick following the release of US consumer price index data on Thursday morning.
It is currently unknown how long the crypto market will take to recover from the crash brought on by FTX.
BTC is now down by almost 30% in relation to its 30-day highs. And most other major cryptocurrencies share the same situation.
Was this writing helpful?
No
Yes