News
Ripple vs SEC : Ripple Gains Another Victory
The Ripple v SEC case has been droning on for a very long time now. However, the end could be closer than we think.
As per ripple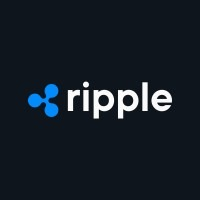 ripple m***[email protected] Crypto / Blockchain SolutionPayment solution
CEO- brad garlinghouse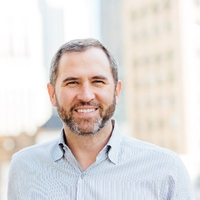 brad garlinghouse ceo at ripple Brad Garlinghouse is one of the world's largest crypto payments processors; he is an extremely popular name across the global crypto landscape. He has previously served as the CEO of Hightail, a file-sharing service, and is also an active angel investor. He is currently serving as the CEO of financial technology company Ripple Labs. He joined Ripple as COO in April 2015, answering to the CEO and prime supporter, Chris Larsen. He was elevated to CEO in December 2016. Previously, he also worked at AOL and Yahoo! From 2003 to 2008, he filled in as Senior Vice President at Yahoo!, where he ran its Homepage, Flickr, Yahoo! Mail, and Yahoo! Courier divisions. While at Yahoo!, he wrote an inner update known as the "Peanut Butter Manifesto," requiring the organization to zero in on its core business instead of extending itself excessively far, much like peanut butter. EntrepreneurInvestorChief Executive OfficerBoard Member
the ongoing legal lawsuit is about to find its end, but not earlier than a few months.
This statement has pulled down Ripple's native currency XRP by more than 7% on Oct 10 as the currency ended the first day of this week at $0.4847. However, today the XRP has slightly climbed by 0.56% in the last 24hrs and is currently trading at $0.49.
XRP holders would be glad to know that Ripple has gained yet another victory as in the latest judgment passed by the US District Court Judge, Analisa Torres, where-in the judge has allowed two third of the party's defendants to file amicus briefs. Amicus brief is where the person or organization who acts as a friend to the court assisting the procedure will file the brief.
The Latest Proceedings
The two firms which had appealed to act as amicus curiae in the XRP lawsuit are Philippines-based settlement company I-Remit and U.S.-based on-demand private jet booking platform TapJets. As per Judge Torres, the two firms can file their briefs till October 14, 2022.
This judgment comes out following the filing made by the SEC to allow more time and pages in its brief if the court decides to allow more amicus curiae in the process. This was objected to by Ripple defendants who said that this move by the SEC is just another attempt to delay the case proceedings.
Meanwhile, both the firms, I-Remit and TapJets are of the opinion that the Ripple vs SEC case is affecting their business as the firm's useful source lies within XRP Ledger and XRP currency.
Was this writing helpful?
No
Yes