News
Ripple vs SEC : Here Is When Hinman Documents Could Be Submitted
The long running Ripple vs SEC dispute is finally expected to end by 2023 as claimed by Ripple CEO, brad garlinghouse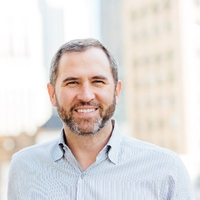 brad garlinghouse ceo at ripple Brad Garlinghouse is one of the world's largest crypto payments processors; he is an extremely popular name across the global crypto landscape. He has previously served as the CEO of Hightail, a file-sharing service, and is also an active angel investor. He is currently serving as the CEO of financial technology company Ripple Labs. He joined Ripple as COO in April 2015, answering to the CEO and prime supporter, Chris Larsen. He was elevated to CEO in December 2016. Previously, he also worked at AOL and Yahoo! From 2003 to 2008, he filled in as Senior Vice President at Yahoo!, where he ran its Homepage, Flickr, Yahoo! Mail, and Yahoo! Courier divisions. While at Yahoo!, he wrote an inner update known as the "Peanut Butter Manifesto," requiring the organization to zero in on its core business instead of extending itself excessively far, much like peanut butter. EntrepreneurInvestorChief Executive OfficerBoard Member
as the case is currently in summary judgment.
Recently, on October 15, Brad also asserted that SEC's chair, gary gensler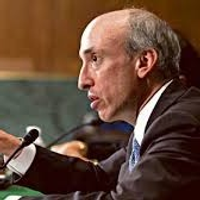 gary gensler chairman at US Securities and Exchange Commision Gary Gensler is an enthusiastic leader and the current chair of the U.S. Securities and Exchange Commission (SEC). He has the extreme experience that spans wall street, government regulation, and an angel teaching about cryptocurrencies and blockchain at MIT. He announced several initiatives to enhance investor protections in the $2 trillion cryptocurrency market. He previously led the Biden-Harris transition's federal reserve, Banking, and securities regulation agency review team. He was awarded Treasury's highest honor, the Alexander Hamilton Award, and also was a recipient of the 2014 Frankel Fiduciary Prize. He was born on October 18, 1957, into a Jewish family, in Baltimore, Maryland. Graduated from the University of Pennsylvania, earning a Master's degree in Business Administration. Additionally, he is also a professor at the MIT Sloan School of management. He has served in various governmental roles since the 1990s, such as the treasury department, Sarbanes-Oxley, CFTC, Swaps, Enforcement, Libor investigation, Maryland Financial Consumer Protection Commission, Securities, and Exchange Commission. Gary Gensler will probably keep on filling in as seat of the SEC until 2026, accepting his renunciation. He has expressed his desires to present crypto-related approach changes later on that include token commitments, decentralized finance, stablecoins, guardianship, exchange-traded resources, and advancing stages. A few officials as well as his kindred SEC magistrates have scrutinized Gensler for not giving adequate administrative direction on crypto, possibly prompting a standoff between Congress and the association. The SEC, CFTC, and Financial Crimes Enforcement Network handle advanced resource guidelines in the U.S., however, each with various jurisdictional cases, bringing about an interwoven methodology that crypto firms should explore to work legitimately. Whether 2022 will see a more clear way for organizations in the crypto space is questionable, yet the cosmetics of the SEC's initiative will fundamentally change following the takeoff of chief Elad Roisman in the first month of the year. Chief Allison Lee's term is likewise set to terminate in June 2022. Chairman
led pursuit is nothing about being faithful to law , instead it's all about power.
Meanwhile, as there is a lot of speculation and confusion in regards to handover of former SEC director william hinman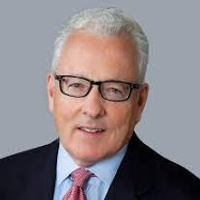 william hinman advisory partner at Andreessen Horowitz william hinman FinanceLegal
email drafts, crypto attorney Jeremey Hogan clears it with his series of tweets.
Ripple vs SEC Case To Find Its Verdict Soon ?
As per his Oct 14 tweets, after the Judge, Analisa Torres nullified SEC's objections to handing over Hinman's documents, she did not specify when the documents must be submitted.
The email draft is related to Hinman's 2018 speech where he had claimed that bitcoin org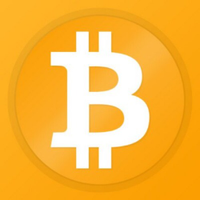 bitcoin org Event OrganiserTechnologyPayment solution
(BTC) and ethereum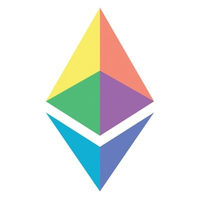 ethereum Blockchain NetworkTechnology
(ETH) are not securities. Jeremey believes that the SEC may not appeal the case further due its overall consequences.
Further claiming about the email handover date, the attorney asserts that basically it is 60 days, but if the case is moved for reconsideration the date would get extended.
Next, Hogan states that email is not the final verdict claiming whether XRP is a security or not instead it's just a supporting document. He also says that the SEC was the one who has moved the case for final verdict and not Ripple.
Overall, the payment firm, ripple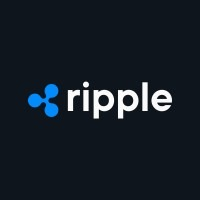 ripple m***[email protected] Crypto / Blockchain SolutionPayment solution
has found its minor wins in its long running dispute against the US Securities and Exchange Commission (SEC). Also most of the legal experts have claimed that the judgment might turn out to be in favor of Ripple.
Was this writing helpful?
No
Yes