News
Red Notice Issued Against Do Kwon! Did Terra Founder Fail to Cooperate with Investigations?
On September 14, Terra founder do kwon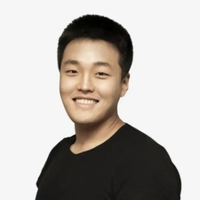 do kwon co-founder and ceo at terraform labs Do Kwon is a cryptocurrency developer who is the Co-Founder and Chief Executive Officer of Terraform Labs. With terraform labs, he also founded the telecommunication company Anyfi and served as its CEO, a peer-to-peer communication solution using mesh network technology. And eventually, in 2018, he founded Terraform Labs along with his friend Daniel Shine, intending to develop a decentralized price-stable cryptocurrency such as LUNA. He successfully led the Terra Blockchain by constantly developing new blockchain technologies, products, protocols, and platforms, including anchor, prism, and mirror. Through Terraform Labs, Do Kwon developed the Terra proof-of-stake, a public blockchain built on the Cosmos SDK. He is also the founder of another failed stablecoin project, Basis Cash, an Ethereum-based token created by Nader Al-Naji. EntrepreneurDeveloper/ProgrammerChief Executive Officer
and five other individuals received an arrest warrant from the country's judiciary for violating capital markets law. This arrest warrant comes after the fall of the Terra network in May which pulled down the entire crypto market.
The South Korean Ministry of Foreign Affairs has now asked Do Kwon to return his passport, following the Seoul Southern District Prosecutor's Office for Financial and Securities Crime's orders to invalidate the 6 people's passports.
The recent Tweet by Do Kwon claimed that he is not on the run, to which South Korean prosecutors have claimed that he is obviously on the run. Also, the Singapore police have confirmed that he is not in Singapore anymore.
The legal action against the founder has negatively impacted the TerraClassic (LUNC) and Terra (LUNA) prices as both the currencies dropped by 33% and 50%, respectively, in just a week.
Has Do Kwon Fleed?
Do Kwon's statement was disapproved by the Seoul Southern District Prosecutors Office, as the officer claims that he has not been in the country since Terra-LUNA collapsed in May. As per the claimed majority of terra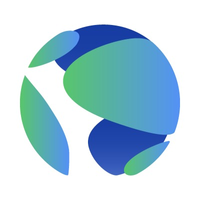 terra Blockchain Network
members along with Do Kwon moved out of Singapore followed by the collapse and have cooperated with the investigations.
Additionally, the prosecution claims that Do Kwon appointed attorneys to confirm that he had no purpose of appearing before them to answer questions. At present, the officials are looking for ways to know his location as they are working with all the international agencies to arrest him immediately.
Was this writing helpful?
No
Yes