News
New Entry in Elon Musk's Twitter Acquisition, Binance Plans To Invest in Millions
After Elon Musk backed out of the Twitter deal and Twitter taking legal action against elon musk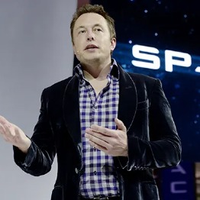 elon musk founder, ceo at tesla, spacex Elon Musk is an enthusiastic cryptocurrency believer, quivering the crypto world through his sparkling tweets. He has a complex relationship with cryptocurrencies. His tweets solely are responsible for the crypto volatility. Musk splendidly purchased $1.5 billion in the king of cryptocurrency. He was born on June 28, 1971, and is based in Pretoria, South Africa. His mother is Maye musk and his father is Errol musk, he is a South African electromechanical engineer, pilot, sailor, consultant, and property developer. He graduated from the University of Pennsylvania, earning a bachelor's degree in Arts and physics, and the Wharton School, earning a bachelor's degree in science, and economics. Musk was honored by Axel Springer Award, an annual award given to remarkable personalities who are extremely innovative, build new markets and change markets, shape culture, and confront their social responsibility. In 1995, Elon Musk and Greg Kouri founded a web software company called ZIP2. The company developed and marketed an Internet city guide for the newspaper publishing industry, with maps, directions, and yellow pages.X.com and PayPal: in 1999, he co-founded X.com which is an online financial service and email payment company. Space X: on 14, March 2002 he founded space x company which provides space transportation services. On July 1, 2003, he founded TESLA. Tesla is an electrical vehicle and clean energy company which designs and manufactures electric cars, battery energy storage from home to grid-scale, solar panels and solar roof tiles, and so on. His other activities involve SolarCity and Tesla Energy, Neuralink, the boring company, Managerial style and treatment of employee Hyperloop, openAI music, and ventures. Etc. he made $165 by selling PayPal to eBay. And was first listed on the Forbes Billionaires List in 2002, with a total net worth of $2 Billion. [email protected] EntrepreneurInvestorChief Executive Officer
, the Tesla CEO, Elon Musk has finally agreed to take over Twitter. As per the statement, Elon Musk is said to acquire Twitter for $54.20 per share.
Now, it appears that this Elon Musk – Twitter acquisition will see new entries, the Binance exchange and Sequoia Capital. As per Binance CEO changpeng zhao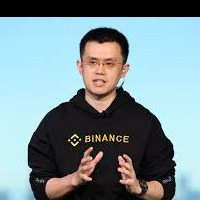 changpeng zhao founder and ceo at Binance Changpeng Zhao is the Founder and Chief Executive Officer at Binance.His contribution to the enhancement of Binance made the platform world's largest cryptocurrency exchange since its inception in 2017. Zhao launched the blockchain network Binance Smart Chain which has made a remarkable contribution to the development of the decentralized finance ecosystem. Whereas in 2019, he launched Binance's US affiliate, Binance.US. He is commonly known as CZ, a Chinese-Canadian Business Executive who has been ranked 113th richest in the globe as of 2022. In the past, he founded Fusion Systems, a trading system for brokers famous for some of the fastest high-frequency trading systems for brokers. Zhao has served as a member of the team that developed Blockchain.info and played the role of Chief Technology Officer of OKCoin, a secure cryptocurrency exchange platform for Bitcoin, Ethereum, Dogecoin, and other crypto assets. EntrepreneurInvestorChief Executive Officer
the firm is expected to give out more than $1 billion for acquisitions and investments this year.
The world's largest crypto exchange, Binance is committed to invest more than $200 million in Forbes media and $500 million into Elon Musk's Twitter acquisition. Also a team of more than 30 people focused on mergers and acquisitions work for Binance, which has a $7 billion fund that is currently looking to invest in deals.
On the other hand, Sequoia Capital is expected to invest $800 million. As per the source that is closely associated with the firms, both the companies are expected to stick on to their commitment.
Elon Musk To Focus on Spam & Bot Accounts
At the start of this year, though Elon Musk had proposed to purchase Twitter, in April the tesla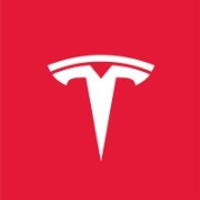 tesla Automobile
CEO backed off from the acquisition. However, after facing legal actions, the deal is expected to happen soon.
Meanwhile, Elon Musk's main focus would be the social media giant's spam bot accounts as he believes spam and bot accounts make any product worse and that he "will either defeat spam bots or die trying."
Interestingly, after the news of Elon Musk agreeing to purchase Twitter broke out, the Dogecoin (DOGE) price saw an increase along with a surge in whale activity. Currently, Dogecoin is selling at $0.059 after a fall of 4.38% over the last 24hrs.
Was this writing helpful?
No
Yes