News
Multicoin Capital to Write Off All Its FTX Positions, More Than $850M
Crypto venture firm, Multicoin Capital has lost more than half of its funds in the last one month.

Hence, the crypto venture firm has decided to write down all of its FTX positions to zero as of now.
The crypto market's downward movement for the year 2022 started from the Terra (LUNA) crash. While the market was still recovering where Bitcoin was gradually moving above, the FTX-Alameda crisis made it worse. The crisis has affected many other firms including Genesis Trading, BlockFi and Gemini.
Now, with the latest updates, the reports reveal that the crypto venture firm, Multicoin Capital has lost more than half of its funds in the last one month.
The loss of nearly 55% is considered to be one of the worst in multicoin capital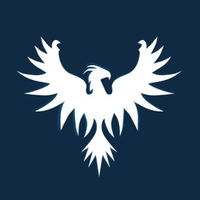 multicoin capital Investment platform
history. As per the sources, FTX collapse has led to the loss. Though Multicoin believes in the possibility of recovering a few of its assets from FTX, at the moment FTX is stuck with bankruptcy proceedings. 
Multicoin Capital Lost 55% Of Its Funds
Hence, the crypto venture firm has decided to write down all of its FTX positions to zero as of now. However, the firm refused to give out the exact amount, but it is believed to be more than $850 million. The sources claim that Multicoin, which is one of the largest and oldest investment firms, has no plans to close the firm or convert to a proprietary trading firm.
Kyle Samani and tushar jain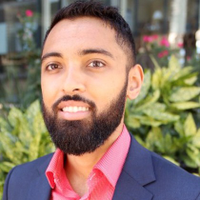 tushar jain co-founder at Multicoin Capital Tushar is a New York-based serial IT entrepreneur. Tushar developed ePatientFinder, a healthcare IT firm specialized in data science to discover patients who are eligible for clinical trials, before creating Multicoin. Tushar was the COO of ePatientFinder, where he oversaw the development of the company's technology platform, data science procedures, and day-to-day operations. Tushar helped ePatientFinder earn over $10 million in venture funding and grow the firm to 25 employees, over 2 million patients, and hundreds of clients around the country. Tushar graduated from NYU Stern with degrees in Finance and Political Science. The Managing Partner of Multicoin Capital has been involved in the crypto industry for nearly a decade. Tushar is working on fresh VC tactics to help flood the market with more liquidity, for those who are unaware. Finally, before joining Multicoin Capital, Jain co-founded the digital healthcare business ePatientFinder.' EntrepreneurManagementChief Operations Officer
who are managing partners of Multicoin asserted that they trusted FTX and had invested too many assets in FTX. One of the Crypto journalists, dr peter mccormack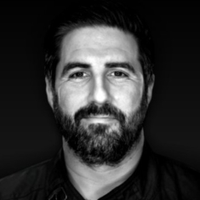 dr peter mccormack podcaster Peter McCormack is a well-known British Bitcoin journalist and podcaster. Peter McCormack hosts the podcast What Bitcoin Did, a twice-weekly show in which he interviews experts in Bitcoin, blockchain, and cryptocurrencies. He writes on themes like freedom, human rights, censorship, and Bitcoin. He contributes "creativity" to "What Bitcoin Did," as well as a deep and lasting sense of curiosity, which has made his podcast one of the most popular in the Bitcoin community. According to his monthly financial reports, the podcast made over $77,000 last month and was downloaded over 400,000 times. Kraken and BitGo, two well-known bitcoin exchanges, sponsored the event. He has nearly 90,000 followers on Twitter. Things are improving. By 2018, he had grown to distrust the industry in which he worked for the third time. He claimed that digital marketing doesn't truly work in a smart essay on LinkedIn that foreshadowed his now-familiar confrontational tone. He told me that if you trace clicks from banner advertisements to conversions, they never pay for themselves. "However, if you go to a page with an ad and ignore it but still buy from that firm, the purchase will be attributed to that ad." As a result, if you visit thousands of websites, you're constructing a network of coincidences." He left advertising, fully motivated. His mother died in January 2017, and he took time off to grieve. That year, he made a quick fortune on bitcoin before losing nearly everything, but he was so intrigued by the technology that he started a podcast called "What Bitcoin Did." The podcast was informative and characterized by real inquiry, and it swiftly increased in popularity. EntrepreneurInvestorPodcastCrypto and Blockchain Expert
states that Multicoin had $863M of assets in FTX.
Recently in July, Multicoin had launched $430M funds and last week the firm managed to claim one-quarter of its assets from FTX. Nevertheless, the crypto venture still has around 15% of assets locked in FTX.
On the other hand, the facts reveal that Multicoin's losses are just not due to FTX, the firm was also holding Solana (SOL) which has now lost 65% in the last 12 days. Nevertheless, Multicoin has claimed to hold solana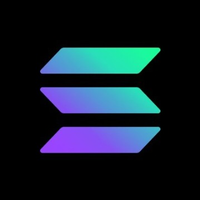 solana Blockchain Network
as it believes that it is not a right step to sell any asset during a small crisis.
Many crypto related firms had to face the heat of FTX collapse which was either due to holding FTT tokens or assets locked on FTX or other ways. As per the reports this spill of FTX downfall is expected to hit many other firms in the coming days. Meanwhile, even the crypto market is being hit where Bitcoin has lost its key level of $20K and is trading around $16,800 level.
Was this writing helpful?
No
Yes