News
MicroStrategy Reports Impairment of $918 Million on Bitcoin Holdings in Q2
According to MicroStrategy's (MSTR) latest earnings report, the company has incurred a non-cash digital asset impairment charge of $917.8 million on its holdings in Bitcoin in the second quarter, up from $170.1 million in the first quarter and $424.8 million in the second quarter of 2021.
tesla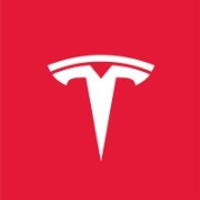 tesla Automobile





Followers : 0 View profile (TSLA), sold roughly 75 percent of its Bitcoin holdings in the second quarter to raise cash. Whereas, Microstrategy, the business software firm, has continued to hold on and even add to its position, despite the decline of Bitcoin. From May 3 to June 28, the company bought additional 480 bitcoins for about $10 million – an average price of $20,817 per coin.
The firm announced that Phuong Le will be the company's president replacing Michael Saylor as the CEO. michael saylor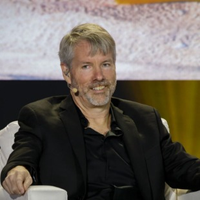 michael saylor president and chief operating officer at coinbase at coinbase Micheal J Saylor is the greatest visionary in the Information Systems industry. An enthusiastic blockchain influencer, and a splendid leader. He believes that prudent institutional investors should only consider trusting a crypto-asset network after it has operated reliably for at least ten years without a hard fork. He is an American entrepreneur and business executive, who co-founded Microstrategy, a company that provides business intelligence, mobile software, and cloud-based services, under his leadership Microstrategy has grown at a tremendous rate and made a mark in the BI industry, and he is chairman and CEO of the same Microstrategy. He is a vocal advocate of bitcoin. He is highly skilled in enterprise software, and also has a rich knowledge of numerous fields including analytics, data warehouse, leadership, SaaS, management, cloud computing, startups, professional services, enterprise architecture, mobile devices, and many more. In 1983, he matriculated at the Massachusetts Institute of Technology (MIT) on an air force ROTC scholarship. And then he joined the Theta delta chi fraternity, through which he met the future co-founder of Microstrategy, Sanju k. Bansal. He graduated from MIT in 1987, with a double major in aeronautics, and science, technology, and society. He is engaged in volunteering at Saylor Academy as a Trustee, which provides free college education to all students worldwide. The way he expertizes himself in bitcoin, people started calling him the bitcoin bull, he is the most optimistic person when it comes to bitcoin. He expects that the entrepreneur will always keep buying Bitcoin every time it dips. The bitcoin community has begun to rise to the fact that his company might own too much bitcoin. Owning too large a portion of bitcoin could be harmful to the cryptocurrency's decentralized culture that Bitcoin has so rigorously built over the years. He is still expected to be a principal BTC champion throughout the year. Instructing businesses about Bitcoin potentially through his powerful podcasts and learning courses. [email protected] EntrepreneurChief Executive OfficerChairmanAuthor



Followers : 0 View profile served as the CEO and chairman of the board since he founded the company in 1989, and took it public in 1998. He will continue to serve as the chairman of the board and will take up the role of executive chairman as well. 
The firm also received a term loan of $205 million in March from Silvergate to purchase more Bitcoins, but Saylor pointed out that the company has thousands of bitcoin to pledge as additional collateral.
Andrew Kang, the CFO of microstrategy microstrategy Business Intelligence Followers : 0 View profile , said during the conference that the firm has approximately 85,000 unpledged Bitcoin available, which is enough collateral for its Silvergate term loan through "any foreseeable price volatility."
The company's impairment of digital assets represents the decrease in the price of bitcoin relative to the price at which the bitcoin was purchased. Under standard accounting rules, the value of digital assets, such as cryptocurrencies, must be recorded at their cost and only adjusted if their value is impaired, or decreased. The rise in price is not reported unless the asset has been sold.
The company has reported that 129,699 bitcoins held by it at the end of June 30, 2022, have now been acquired for approximately $4 billion, the average amount of one bitcoin being $30,664. The value of those holdings is approximately $3 billion if calculated at the current rate of Bitcoin which is $23,000. The entire market capitalization of the firm is roughly $3.2 billion.
On Tuesday, the shares of the firm had decreased to 2 to 3 percent and were trading at $278.01 after-hours. The shares of the company have plummeted around 46 percent in a year and the bitcoin has dropped by roughly 50 percent over the same period.
Saylor reiterated the advantages of the change in management structure, on the firm's earnings call with analysts.
Saylor said "the three of us make a great team," referring to himself, Le, and Kang. "We work together well and possess mutually complementary skills and experience…This will be a benefit to our shareholders, customers, employees, partners, as well as to the broader community as we continue to lead the way in business intelligence and Bitcoin corporate adoption."
Was this writing helpful?
No Yes