News
MicroStrategy In Trouble: Bitcoin Holdings Cause Unrealized Loss of $1 Billion
Recently, in June 2022, microstrategy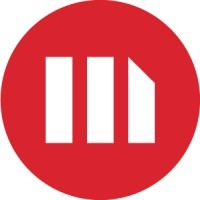 microstrategy Business Intelligence
, the data analytics firm and one of the largest Bitcoin holding organizations in the world, revealed that the firm had made another purchase of around 480 Bitcoins worth $10 million.
MicroStrategy, the firm that started its Bitcoin holding in August 2020, currently holds 129,699 Bitcoins.
However, as Bitcoin is experiencing a downward trend after the asset lost its $23,000 range, the analytics firm has been hit with unrealized losses affecting the company's shares drastically.
While MicroStrategy's Q2 earnings reports are scheduled to be revealed next week, jefferies
jefferies Financial Service Provider
, the investment banking firm, downgraded the company's stocks from hold to underperform. Nevertheless, there are no updates yet from the company.
An analyst at Jefferies, brent thill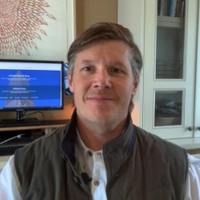 brent thill tech sector leader at Jefferies Brent Thill Business AnalystDirector
, claims that one of the reasons for MicroStrategy's present situation is the company's inefficiency in working on its business intelligence.
The firm has yet to disclose its strategy toward its Bitcoin holdings as it would be challenging to hold on to them during the ongoing bearish market sentiment, especially in the last couple of months.
On the other hand, MicroStrategy's status degradation from hold to underperform given by Jefferies has negatively impacted the company's share price. The firm's share price has declined around 6.50% in pre-market trading.
Michael Saylor In Support Of Bitcoin
Meanwhile, MicroStrategy's CEO and founder, michael saylor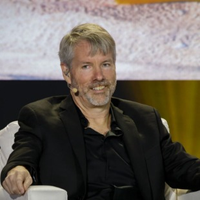 michael saylor president and chief operating officer at coinbase at coinbase Micheal J Saylor is the greatest visionary in the Information Systems industry. An enthusiastic blockchain influencer, and a splendid leader. He believes that prudent institutional investors should only consider trusting a crypto-asset network after it has operated reliably for at least ten years without a hard fork. He is an American entrepreneur and business executive, who co-founded Microstrategy, a company that provides business intelligence, mobile software, and cloud-based services, under his leadership Microstrategy has grown at a tremendous rate and made a mark in the BI industry, and he is chairman and CEO of the same Microstrategy. He is a vocal advocate of bitcoin. He is highly skilled in enterprise software, and also has a rich knowledge of numerous fields including analytics, data warehouse, leadership, SaaS, management, cloud computing, startups, professional services, enterprise architecture, mobile devices, and many more. In 1983, he matriculated at the Massachusetts Institute of Technology (MIT) on an air force ROTC scholarship. And then he joined the Theta delta chi fraternity, through which he met the future co-founder of Microstrategy, Sanju k. Bansal. He graduated from MIT in 1987, with a double major in aeronautics, and science, technology, and society. He is engaged in volunteering at Saylor Academy as a Trustee, which provides free college education to all students worldwide. The way he expertizes himself in bitcoin, people started calling him the bitcoin bull, he is the most optimistic person when it comes to bitcoin. He expects that the entrepreneur will always keep buying Bitcoin every time it dips. The bitcoin community has begun to rise to the fact that his company might own too much bitcoin. Owning too large a portion of bitcoin could be harmful to the cryptocurrency's decentralized culture that Bitcoin has so rigorously built over the years. He is still expected to be a principal BTC champion throughout the year. Instructing businesses about Bitcoin potentially through his powerful podcasts and learning courses. [email protected] EntrepreneurChief Executive OfficerChairmanAuthor
, has always been a Bitcoin proponent and has spoken in favor of the asset several times. In the latest interview as well, Michael Saylor was seen forecasting a bull run for the Bitcoin price.
At the time of reporting, Bitcoin is selling at $21,370, with a surge of 1.29% over the last 24hrs.
According to the reports, in June, MicroStrategy saw an unrealized loss of around $1 billion owing to the bearish trend.
Was this writing helpful?
No
Yes