News
Max Keiser Urges SEC To Stand Against Unregistered Securities Referring To XRP
While the ripple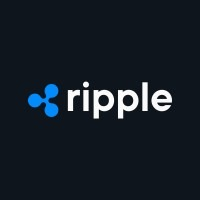 ripple m***[email protected] Crypto / Blockchain SolutionPayment solution
community is hoping to see an end for Ripple vs SEC lawsuit as soon as possible, a well known Bitcoiner, Max Keiser, stands against XRP.
In a latest Tweet, Bitcoiner Max Keiser claimed is seen quoting SEC to stand against all the unlawful inducement made by unregistered securities which he says while referring to XRP. This was made in reference to the video which was posted by an XRP user where the video is based on the reason for holding XRP.
As he referred to the video, Max Keiser pointed out XRP as centralized and urged SEC chair gary gensler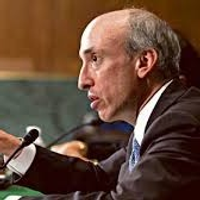 gary gensler chairman at US Securities and Exchange Commision Gary Gensler is an enthusiastic leader and the current chair of the U.S. Securities and Exchange Commission (SEC). He has the extreme experience that spans wall street, government regulation, and an angel teaching about cryptocurrencies and blockchain at MIT. He announced several initiatives to enhance investor protections in the $2 trillion cryptocurrency market. He previously led the Biden-Harris transition's federal reserve, Banking, and securities regulation agency review team. He was awarded Treasury's highest honor, the Alexander Hamilton Award, and also was a recipient of the 2014 Frankel Fiduciary Prize. He was born on October 18, 1957, into a Jewish family, in Baltimore, Maryland. Graduated from the University of Pennsylvania, earning a Master's degree in Business Administration. Additionally, he is also a professor at the MIT Sloan School of management. He has served in various governmental roles since the 1990s, such as the treasury department, Sarbanes-Oxley, CFTC, Swaps, Enforcement, Libor investigation, Maryland Financial Consumer Protection Commission, Securities, and Exchange Commission. Gary Gensler will probably keep on filling in as seat of the SEC until 2026, accepting his renunciation. He has expressed his desires to present crypto-related approach changes later on that include token commitments, decentralized finance, stablecoins, guardianship, exchange-traded resources, and advancing stages. A few officials as well as his kindred SEC magistrates have scrutinized Gensler for not giving adequate administrative direction on crypto, possibly prompting a standoff between Congress and the association. The SEC, CFTC, and Financial Crimes Enforcement Network handle advanced resource guidelines in the U.S., however, each with various jurisdictional cases, bringing about an interwoven methodology that crypto firms should explore to work legitimately. Whether 2022 will see a more clear way for organizations in the crypto space is questionable, yet the cosmetics of the SEC's initiative will fundamentally change following the takeoff of chief Elad Roisman in the first month of the year. Chief Allison Lee's term is likewise set to terminate in June 2022. Chairman
to take the necessary action.
The Ripple vs SEC case has been running since December 2020 where the Securities and Exchange Commission charged Ripple and two of its executives for raising more than $1.3 billion through unregistered digital asset securities offering.
Meanwhile, the XRP holder's lawyer, John Deaton, slashed Keiser's statement as he claimed that the Bitcoiner would know XRP if he ever had the currency on his mind.
Earlier, ethereum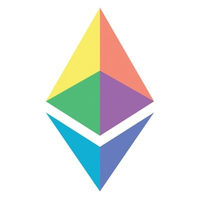 ethereum Blockchain NetworkTechnology
founder, vitalik buterin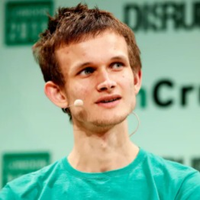 vitalik buterin co-founder at ethereum, Bitcoin Magazine Vitalik Buterin is a professional programmer and writer who is famous as the Co-Founder of Ethereum. Buterin along with Gavin Wood, Charles Hoskinson, Joseph Lubin, and Anthony Di launched Ethereum in 2014. He co-created Ethereum when he understood that he could construct a new, possibly enhanced version by iterating on the Bitcoin blockchain. He has been involved in the Bitcoin community since 2011, writing and co-founding articles for Bitcoin magazine. Vitalik linked Bitcoin to a calculator and a future blockchain to a smartphone and used the same method of improving the system's strength by making it more general purpose to blockchain network space. He was honored with the Thiel Fellowship Award in 2014 for bringing his innovative scientific and technical projects to reality, won the World Technology Network prize, Fortune 40 under 40 lists, and appeared on the Under 30 list of Forbes at the age of 23. EntrepreneurDeveloper/ProgrammerAuthor
spoke against the XRP community where he said Ripple's XRP has lost its trust and protection. Vitalok's comment comes after the community compared XRP with bitcoin org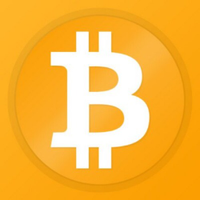 bitcoin org Event OrganiserTechnologyPayment solution
and Ethereum and claimed that XRP cannot be considered as security.
Even then after Vikalik's statement, John Deaton was seen calling his tweet as immature and referred to it as a hateful comment.
At the time of writing, XRP is selling at $0.471 with a surge of 5.76% over the last 24hrs.
Was this writing helpful?
No
Yes