News
A lawsuit Filed Against FTX and Sam Bankman-Fried for the Sale of Unregistered Securities
Since last week, the announcement of FTX's collapse, previously one of the most valuable cryptocurrency exchanges in the world, has shaken up the world financial markets. Sam Bankman-Fried, the founder of FTX, has been named in an $11 billion proposed class action complaint that asserts fraud and the sale of unregistered securities.
SBF resigned as the company's CEO after filing for Chapter 11 bankruptcy. However, millions of consumers' and investors' money was in danger. The case was filed in Florida Southern District Court by renowned law firms Boies Schiller Flexner LLP and the Moskowitz Law Firm.
The defendants allegedly took part actively in the "offer and sale of unregistered securities in the form of yield-bearing accounts," according to the lawsuit.
The lawsuit stated that, "FTX's business was based upon false representations and deceptive conduct. Although many incriminating FTX emails and texts have already been destroyed, we located them and they are evidence of how FTX's fraudulent scheme was designed to take advantage of unsophisticated investors from across the country."
In the class-action lawsuit filed against FTX, various Hollywood and sports figures, including Larry David Naomi Osaka, and tom brady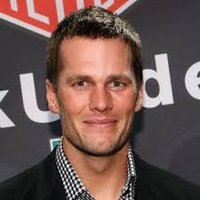 tom brady co-founder at TB12 Tom Brady is the Co-founder and board of directors at TB12, which transforms global health & wellness by empowering athletes to prevent injury, improve longevity, and raise their peak performance. He is a professional athlete of the Tampa Bay Buccaneers, and a passionate cryptocurrency influencer who resides in Tampa, United States. Graduated from the University of Michigan, earning a bachelor's degree in Science, and General Studies/Business, in 1999. He got interested in cryptocurrency and announced his introduction to cryptocurrency in April 2021. Brady along with Tampa Bay Buccaneers co-founded an NFT agency, Autograph, goal is to help those people get involved in cryptocurrency in a more curated way. Born in San Mateo, California on August 3, 1977, he is the son of Galynn Patricia and Thomas Brady. He states in a pre-recorded video interview with FTX founder Sam Bankman-Field that he is a big believer in crypto, and has been investing in cryptocurrency. He is an equity stakeholder in FTX Trading and a poster. The winningest quarterback in NFL history, he has won 243 regular-season games and 35 postseason games for a combined 278 wins. He holds a 769 winning percentage which is the highest among NFL quarterbacks who have started 100 games. He is the main NFL quarterback to dominate 200 ordinary season matches and his 35 postseason triumphs are over two times.Brady could introduce a time of more prominent reception of crypto among proficient competitors and big names. Would it be advisable for him to keep on making advances in the space and remain positive on Bitcoin? Autograph previously brought $170 million up in January 2022 with an end goal to scale its tasks and focus attention on Web3. Interest in NFTs could keep on developing with a figure like Brady behind them. EntrepreneurInvestorBoard Member
, have also been named as defendants. The claim is that because of their celeb status, these individuals promoted the company's failing business strategy.
"Part of the scheme employed by the FTX Entities involved utilising some of the biggest names in sports and entertainment – like these Defendants – to raise funds and drive American consumers to invest … pouring billions of dollars into the deceptive FTX platform to keep the whole scheme afloat," the lawsuit added.
After learning about the company's loan arrangement with Bankman-Fried-founded cryptocurrency hedge fund Alameda Research, investors reportedly tried to withdraw roughly $6 billion from their accounts on November 6. This is when the collapse of FTX is said to have started. FTX's demise resulted in the loss of $32 billion in value on November 9, according to reports, and the company suspended customer withdrawals on November 8.
Was this writing helpful?
No
Yes