News
Lawsuit Against Twitter, Will Elon Musk Drop Layoff Plans?
Twitter was the target of a class-action lawsuit after elon musk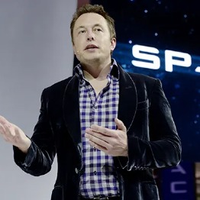 elon musk founder, ceo at tesla, spacex Elon Musk is an enthusiastic cryptocurrency believer, quivering the crypto world through his sparkling tweets. He has a complex relationship with cryptocurrencies. His tweets solely are responsible for the crypto volatility. Musk splendidly purchased $1.5 billion in the king of cryptocurrency. He was born on June 28, 1971, and is based in Pretoria, South Africa. His mother is Maye musk and his father is Errol musk, he is a South African electromechanical engineer, pilot, sailor, consultant, and property developer. He graduated from the University of Pennsylvania, earning a bachelor's degree in Arts and physics, and the Wharton School, earning a bachelor's degree in science, and economics. Musk was honored by Axel Springer Award, an annual award given to remarkable personalities who are extremely innovative, build new markets and change markets, shape culture, and confront their social responsibility. In 1995, Elon Musk and Greg Kouri founded a web software company called ZIP2. The company developed and marketed an Internet city guide for the newspaper publishing industry, with maps, directions, and yellow pages.X.com and PayPal: in 1999, he co-founded X.com which is an online financial service and email payment company. Space X: on 14, March 2002 he founded space x company which provides space transportation services. On July 1, 2003, he founded TESLA. Tesla is an electrical vehicle and clean energy company which designs and manufactures electric cars, battery energy storage from home to grid-scale, solar panels and solar roof tiles, and so on. His other activities involve SolarCity and Tesla Energy, Neuralink, the boring company, Managerial style and treatment of employee Hyperloop, openAI music, and ventures. Etc. he made $165 by selling PayPal to eBay. And was first listed on the Forbes Billionaires List in 2002, with a total net worth of $2 Billion. [email protected] EntrepreneurInvestorChief Executive Officer
decided to fire 3,700 workers. According to a lawsuit filed in a federal court in San Francisco, Twitter employees allegedly received an email yesterday informing them of their impending layoff without prior notice. Workers claim that Twitter broke both federal and Californian laws.
Twitter To Face Legal Action
A class action lawsuit has been filed against Elon Musk's proposal to fire half of Twitter's staff, according to bloomberg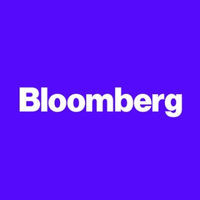 bloomberg MediaConglomerate company
on November 4. Twitter is accused of breaking the Worker Adjustment and Retraining Notification Act in the case (WARN). The Worker Adjustment and Retraining Notification Act prohibits large corporations from mass-firing employees without providing at least 60 days' notice.
The WARN law, according to the California Labor Federation, is applicable to all businesses with at least 75 employees. In the event of mass layoffs, enterprises must notify employees and state representatives 60 days in advance. Employers who break the law are responsible for fines, employee compensation, lost medical and other benefits, as well as additional costs.
"Twitter is now engaged in conducting mass layoffs without providing the required notice under the federal WARN Act."
Counsel Shannon Liss-Riordan is the workers' attorney in the complaint. When Elon Musk cut around 10% of Tesla's workers, she launched a comparable complaint against the company.
A court order mandating Twitter's compliance with the Worker Adjustment and Retraining Notification Act is also sought in the case. Additionally, it asks the court to prohibit the corporation from requiring or coercing employees to sign documents that would prevent them from taking part in legal proceedings.
People who are staying at Twitter will be informed today through email from their employer. However, those on the layoff list will receive an email at their residential address.
Some employees are keen to depart after Elon Musk's acquisition of Twitter. They will leave the company with their severance compensation because they think the workplace is now beyond poisonous.
Elon Musk sacked a number of executives in the past, including the CEO Parag Agrawal, and there have been rumors that more executives may be fired soon.
Conclusion
In a conversation with Bloomberg Editor-in-Chief John Micklethwait at the Qatar Economic Forum in June, Elon Musk called the Tesla lawsuit "trivial."
Liss-Riordan said of Musk, "We will now see if he is going to continue to thumb his nose at the rules of this country that protect employees." He seems to be working from the same playbook as when he worked at Tesla.
Was this writing helpful?
No
Yes