News
Lawsuit Against Crypto Lending Platform Celsius Network – Know The Complete Truth
On Thursday, a former investment manager at Celsius Network filed a lawsuit against the cryptocurrency lender, alleging that it had frozen customer funds and had rigged the price of its own cryptocurrency token using customer deposits.
The latest industry data revealed that celsius network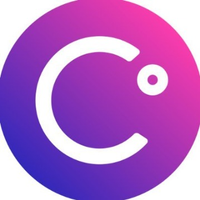 celsius network [email protected] Lending & BorrowingCryptocurrency investment
has acquired more than $20 billion in assets with an 18% interest rate to customers on their deposits. The founder alex mashinsky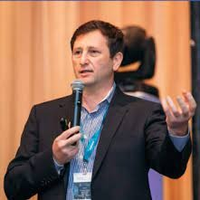 alex mashinsky founder and ceo at celsius network Celsius Network's Founder and Chief Executive Officer is Alex Mashinsky. He is a professional entrepreneur of seven NYC-based startup companies. He founded two of New York City's top 10 venture-based exits in 2000. Before founding Celsius Network, he founded Governing Dynamics, an Israeli-American venture fund investing platform in the most promising growth firms in Israel, where he has been the Managing Partner since 2004. In the past, Alex has served as the founder and chairman of Transit Wireless, a leading 5G neutral host fiber infrastructure organization that offers cellular and Wi-Fi connectivity to large infrastructure projects. Alex has been honored with several awards for innovation, including being nominated twice by E & Y as an entrepreneur of the year in 2002 and 2011, Crain's 2010 Top Entrepreneur, the 2000 Albert Einstein Technology Medal, and the Technology Foresight Award. EntrepreneurChief Executive OfficerBoard Member
downplayed the concerns and claimed the business could generate high rates on its own.
Numerous Client Accounts are Frozen
As per the complaint, Celsius operated a Ponzi scheme to profit itself through "gross manipulation of customer deposits" and tricked plaintiff KeyFi Inc, run by former manager Jason Stone, into providing services worth millions of dollars while failing to pay for them.
The case was filed in Manhattan's New York state court and asks for an itemized breakdown in compensation and civil penalties, while Celsius has not given any official statement on the lawsuit.
In response to Stone's charges, Celsius decided on June 12 to halt withdrawals and transfers for its 1.7 million customers due to "intense" market conditions.
Later, the Hoboken, New Jersey-based business recruited consultants to discuss a potential debt restructure that would involve declaring bankruptcy.
While the cryptocurrency hedge fund went into liquidation late last month, the crypto lender Ltd filed for bankruptcy protection this week.
In the midst of a credit crunch in the BTC markets
The accusations come at a time when the bitcoin markets are experiencing a credit crunch.
Unexpectedly, Celsius promised retail customers exaggerated returns of up to 19% annually.
However, Stone claimed that Celsius had trouble paying investors because it neglected to hedge its bets, leading to "severe" losses when the value of several coins changed.
Going deep into the pool, he said that Celsius created a $100 million to $200 million hole in its accounts that it "could not completely explain or rectify" by recording some deposits on a U.S. dollar basis even though clients made payments using bitcoin or other tokens. 
The case filed on Thursday alleges that Stone produced $838 million in profit for Celsius and KeyFi before expenses and overhead from August 2020 to March 2021 while mostly operating without a written agreement, with KeyFi being entitled to 20% of net profit.
Stone asserts he ended the agreement in March 2021 after it became apparent that the hedging problems "may be financially devastating" for Celsius and harm KeyFi's reputation, but Celsius has refused to accept his resignation.
Was this writing helpful?
No
Yes