News
Is This The Next Exchange To Collapse After FTX? Binance CEO Warns Investors !
The crypto market is being blanketed by uncertainty, especially in the last few days after the FTX-Alameda Research drama began. These days, the star cryptocurrency, Bitcoin, lost its important key level of $20K and has dropped to the $15K area. The same is with altcoins like Ethereum, BNB, XRP, Cardano among others.
At the time of reporting, Bitcoin is selling at $15,950 after a fall of 5.29% over the last 24hrs.
Now, after ftx exchange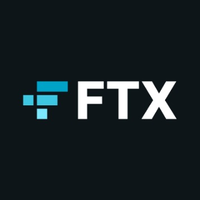 ftx exchange Centralised Exchange
collapsed and has filed for bankruptcy, other exchanges too are gradually losing their trust. The same is spoken by Altcoin Daily where the host informs his 1.26M Youtube subscribers about Crypto.com withdrawals.
Next Crypto Exchange Collapse Around The Corner ?
The Singapore based crypto exchange, Crypto.com reported on Nov 13 that the firm transferred nearly $400 million in Ethereum to a whitelisted Gate.io address instead of a new cold storage address. kris marszalek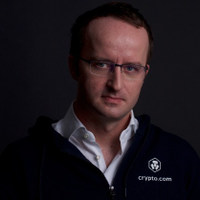 kris marszalek ceo at crypto.com Kris Marszalek is an enthusiastic crypto entrepreneur and an active and true believer. Being a professional is the Chief Executive Officer at Crypto.com, built on a substantial establishment of security, privacy, and compliance and is the first cryptocurrency company across the world to have ISO/IEC, CCSS Level 3, PCI level 1 compliance, and autonomously assessed at Tier 4, the highest level for both NIST Cybersecurity and Privacy Frameworks. He associates and encourages startups to enhance their business and meet their aims.He along with his team of Crypto.com collaborated with Pay and Shopify, offering millions of merchants to accept crypto. He believes one of their core values at Crypto.com is to Remain Humble which means they don't seek the limelight, always try to take the high road, and do the right thing. He always tends to ignore the noise, and prove people wrong with actions, not words.He is extremely experienced with 18+ years of experience, he previously, served in numerous respected and well-established organizations including Starline Polska Sp. z o.o., an award-winning Consumer Electronics design studio and manufacturing business as Co-founder & Senior Vice President, Co-founder & CEO at YIYI Hong Kong Limited, and BEECRAZY, one of the leading e-commerce business in Hong Kong, and CEO at Ensogo which was listed on Australian Security Exchange.He acquires a deep knowledge of innumerable skillfulness including Business Development, Business Strategy, E-commerce, Online Advertising, Mobile application, Digital strategy, Email Marketing, and Strategic Partnerships. He experienced growth and stability with Crypto.com which was encouraged by the launch of Defi Swap and he never stopped promotional campaigns. The platform announced imperiously that it has received provisional approval for a virtual asset MVP License from the Dubai Virtual Asset Regulatory Authority. At present, it serves over 10 million customers with the world's quickest growing crypto application. EntrepreneurChief Executive Officer
, Crypto.com CEO stated via Twitter post that on Oct 21, the platform was supposed to send 320,000 crypto to one of its online wallets but mistakenly sent it to a whitelisted address connected with Gate.io.
The host also mentioned Kris claiming gate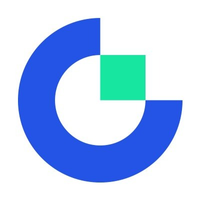 gate Centralised Exchange
has returned all the funds and they have only a single digit USD million balance on Gate.
This mistake by Crypto.com has adversely affected the platform as customers have started pulling out their funds after the news broke out. Moreover, the exchange's native token, CRO, has plunged more than 15% in the last 24hrs.
Binance CEO Warns For Next Exchange Collapse
Furthermore, Altcoin Daily throws light on binance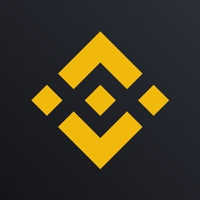 binance [email protected] Centralised Exchange
CEO, changpeng zhao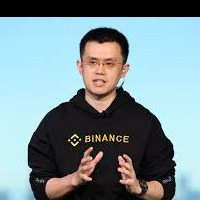 changpeng zhao founder and ceo at Binance Changpeng Zhao is the Founder and Chief Executive Officer at Binance.His contribution to the enhancement of Binance made the platform world's largest cryptocurrency exchange since its inception in 2017. Zhao launched the blockchain network Binance Smart Chain which has made a remarkable contribution to the development of the decentralized finance ecosystem. Whereas in 2019, he launched Binance's US affiliate, Binance.US. He is commonly known as CZ, a Chinese-Canadian Business Executive who has been ranked 113th richest in the globe as of 2022. In the past, he founded Fusion Systems, a trading system for brokers famous for some of the fastest high-frequency trading systems for brokers. Zhao has served as a member of the team that developed Blockchain.info and played the role of Chief Technology Officer of OKCoin, a secure cryptocurrency exchange platform for Bitcoin, Ethereum, Dogecoin, and other crypto assets. EntrepreneurInvestorChief Executive Officer
tweet where he has urged traders to stay safe as this is a clear sign of problems.
Next, the host talks about another blunder done by Huobi exchange where a wallet address linked to the exchange transferred 10K ETH to Binance and OKX deposit wallets. However, Huobi claimed that all funds are 100% safe.
The host wraps his analysis quoting that these events point towards lack of confidence towards the crypto market along with increasing uncertainty.
Was this writing helpful?
No
Yes