News
Is Do Kwon Guilty? How Investors Are Dealing With the Terra Collapse?
One of the most shocking collapses in the cryptocurrency market occurred in May when the Terra ecosystem fell apart. It destroyed $60 billion in market value and led to the bankruptcy of certain cryptocurrency companies as well as investors.
A financial investor going by the name "FatManTerra" who has been tweeting about the Terra collapse posted a number of experiences of the victims after the wipeout.
The victims in a number of the cases said that despite having reservations about the investments, they stayed in their positions because of Kwon's assurances.
His tweet urging the community to "stay steady" while he was "deploying more cash" to keep the UST peg at $1 was one such guarantee that was frequently observed.
The analyst noted that each of these stories points to not just lost savings but human lives lost, lost time, and also lost relationships. He further said that during the crisis, TFL, and LFG cashed out hundreds of millions of dollars through the liquidity fraudulently generated by roping retail investors into a "savings product".
FatManTerra pleaded for the founder of the cryptocurrency to come forward and face his arrest warrant and court cases, describing the sad tales as do kwon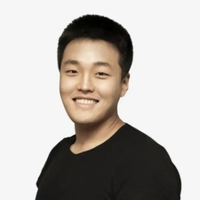 do kwon co-founder and ceo at terraform labs Do Kwon is a cryptocurrency developer who is the Co-Founder and Chief Executive Officer of Terraform Labs. With terraform labs, he also founded the telecommunication company Anyfi and served as its CEO, a peer-to-peer communication solution using mesh network technology. And eventually, in 2018, he founded Terraform Labs along with his friend Daniel Shine, intending to develop a decentralized price-stable cryptocurrency such as LUNA. He successfully led the Terra Blockchain by constantly developing new blockchain technologies, products, protocols, and platforms, including anchor, prism, and mirror. Through Terraform Labs, Do Kwon developed the Terra proof-of-stake, a public blockchain built on the Cosmos SDK. He is also the founder of another failed stablecoin project, Basis Cash, an Ethereum-based token created by Nader Al-Naji. EntrepreneurDeveloper/ProgrammerChief Executive Officer
legacy of deception.
Will Do Kwon Be Arrested?
Attorneys located in the United States named Scott+Scott are defending the investors. In a subsequent development, an Indian group of terra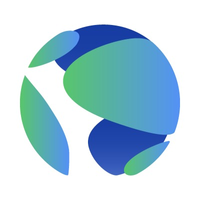 terra Blockchain Network
investors joined the lawsuit.
Do Kwon and organizations connected to the whole collapse, such as TFL and Luna Foundation Guard (LFG), have insisted that there was no fraud in the crash despite the accusations. Kwon referred to the reports surrounding the case as "misinformation" in a recent statement.
Similar to this, TFL informed the Wall Street Journal that it believed South Korean prosecutors had overstepped their bounds in targeting the company and its executives because Luna was not technically a security and hence was not protected by the country's capital markets law.
Was this writing helpful?
No
Yes