News
Indian Crypto Turmoil Continues- Did Binance never Acquire WazirX? Know The Truth
Binance after the ED raids states that it never acquired WazirX as the deal was never completed

The tug-of-war for possession raised many questions as the CEO of Binance earlier proudly quoted WazirX as Binance-Owned
It's not a good year for the crypto space in India. In the first half, the Finance Minister, Nirmala Sitaraman rolled out a new tax policy which was no less than a nightmare. It shook the roots of the thriving crypto industry in India.
Further, the Enforcement Directorate(ED) booked popular Crypto Exchange wazirx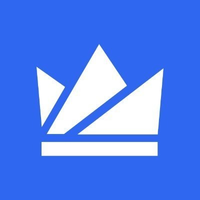 wazirx Centralised ExchangeCrypto trading and Information
under FEMA Act.  in a shocking update, changpeng zhao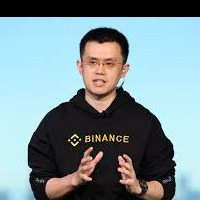 changpeng zhao founder and ceo at Binance Changpeng Zhao is the Founder and Chief Executive Officer at Binance.His contribution to the enhancement of Binance made the platform world's largest cryptocurrency exchange since its inception in 2017. Zhao launched the blockchain network Binance Smart Chain which has made a remarkable contribution to the development of the decentralized finance ecosystem. Whereas in 2019, he launched Binance's US affiliate, Binance.US. He is commonly known as CZ, a Chinese-Canadian Business Executive who has been ranked 113th richest in the globe as of 2022. In the past, he founded Fusion Systems, a trading system for brokers famous for some of the fastest high-frequency trading systems for brokers. Zhao has served as a member of the team that developed Blockchain.info and played the role of Chief Technology Officer of OKCoin, a secure cryptocurrency exchange platform for Bitcoin, Ethereum, Dogecoin, and other crypto assets. EntrepreneurInvestorChief Executive Officer
(CZ), founder of binance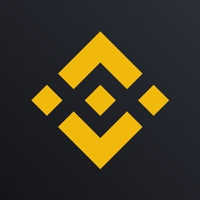 binance [email protected] Centralised Exchange
took a steep 'U-turn' and said Binance never acquired WazirX.  
So who owns WazirX and whether this should be a matter of concern? Let's Check
On November 21, 2019, Binance published a blog announcing acquiring WazirX Exchange to offer the Indian community the crypto-INR trading pair.
WazirX customers were offered a Crypto transfer gateway from WazirX to Binance, at a nominal charge
Later during the 2021 bull run, WazirX achieved a milestone of $200 million in daily transactions in April 2021. Binance CEO, CZ, referred to WazirX as 'Binance-owned Indian Crypto Exchange WazirX'
Soon after this, Enforcement Directorate(ED) issued a show-cause notice to Zanmai Labs & its Directors & WazirX's founders Nischal Shetty & Sameer Mhatre. They were booked under Foreign Exchange Management Act 1999 (FEMA) for transactions involving cryptos worth INR 2790.74 Cr.
With the new tax policy being rolled out in March 2022, Nischal Shetty and Siddhart Menon, co-founders shifted their base to Dubai in June 2022 while operations continued within the Indian Headquarters
The ED claims that the Co-founder, Sameer Mhatre, despite having complete access to the WazirX database, did not disclose the details of the susceptible transactions. Hence conducted a raid and froze nearly $8 million in funds held by the exchange.
Binance CEO, CZ immediate took on Twitter to clarify that Binance never owned WazirX as the deal was never complete. CZ said that Binance only provided wallet services and there was no integration using off-chain transactions.
Further, Zanmai Labs & WazirX Co-founder Nischal Shetty countered CZ and clearly stated that Binance still owns WazirX.
The blog which was published by Binance announcing the acquisition of WazirX was updated a couple of hours before mentioning that the agreement was limited to the purchase of certain assets and intellectual property of WazirX. Binance did not purchase any equity in Zanmai Labs or does not own any.
The entire Indian Crypto Community is now shattered by the fact that Binance is claiming not to own WazirX but only offered wallet services. However, investigations are still going on and hence many outcomes are yet to emerge in the coming days.
Was this writing helpful?
No
Yes