News
How Will Justin Sun Provide Support To Insolvent FTX Exchange?
After Binance backed out of the FTX acquisition deal, justin sun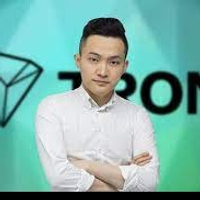 justin sun founder at tron Justin Sun is the founder of Tron and CEO of BitTorrent. He has become quite possibly the most renowned figure in the blockchain space, known for his intricate advertising strategies. He is an ambassador, Permanent Representative of Grenada to the WTO, and a Geneva-based Chinese-Grenadian negotiator, business visionary, an business chief. He holds a graduate degree in East Asia studies from the University of Pennsylvania and a B.A. in history from Peking University. He studied at Human University and turned into the cover figure of Yazhou Zhoukan in 2011 and Davos Global Youth Leaders in 2014. In 2015 he was named CNTV's most essential new business person and was named in Forbes China 30 Under 30 from 2015 through 2017. He put the record-breaking $4.6 million bid to have a private lunch with Berkshire Hathaway CEO Warren Buffett in June 2019, before dropping it to a far-reaching surprise. The lunch with Buffett ultimately happened in January 2020. On 11 March 2021, Sun was the underbidder on the notable $69M auction at Christie's New York of the Beeple non-fungible token (NFT) assortment Everyday: the First 5000 Days. In October 2021, Sun took part in a $65 million financing round in Animoca. In December 2021, Sun declared he was the victor of the New Shepard closeout with a bid of $28 million to be the principal paying traveler to fly on the Blue Origin vehicle in July 2021. He couldn't fly on this July 2021 mission because of a booking struggle. Anyway, he bought (probably with the $28 million sale bid, which he paid to Blue Origin in 2021) secretly a full trip of New Shepard for him and expects to choose five different members to fly with him into space in late 2022. In December 2021, Justin Sun resigned as the CEO of TRON to turn into a negotiator for Grenada. EntrepreneurInvestorCrypto and Blockchain ExpertChief Executive Officer
, tron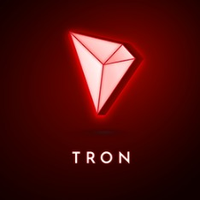 tron Blockchain Network
ecosystem founder and Grenada's ambassador to the World Trade Organization, has announced that they are working on a solution to end the liquidity crunch. Sun has noted that the ongoing ftx exchange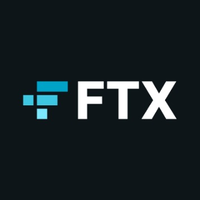 ftx exchange Centralised Exchange
liquidity crisis is a menace to the whole industry from a regulatory standpoint. As such, Sun and his team are reportedly working round the clock to avert FTX's collapse.
According to the latest crypto prices data, FTT has gained over 121 percent to trade around $3.33 at publication time. The digital asset hit rock bottom at about $1, obliterating gains since the project's inception. Nonetheless, Sun noted that his team is optimistic about a possible solution, whereby Sam Bankman-Fried retweeted the announcements.
However, there are scant details on the 'pathway forward' announced by Sun regarding the FTX saga.
Crypto Community Comes Together for FTX Recovery
As a significant player in the cryptocurrency industry, FTX has received massive support from fellow exchanges and blockchain firms. Moreover, its capitulation spells a disaster for the whole crypto industry, which will receive more strict regulations from global lawmakers. Mind you, the United States Securities and Exchange Commission (SEC) has initiated a formal investigation on FTX.
The collapse of a major cryptocurrency exchange has caused major uproars from global regulators. Moreover, the FTX cryptocurrency exchange is regulated in Singapore, where most users have locked digital assets. As such, license issuance to crypto firms will be conducted through extensive checks to protect innocent investors.
While the FTX collapse was sudden to most people, Bankman-Fried had previously noted that the company was in good shape, particularly on its balance sheet. Hereby raising questions about whether some FTX whales liquidated their position on competitive bids. Notably, Binance has a stake in FTX, whereby the exchange holds some FTT tokens.
The crypto market is, however, very unpredictable, and the bulls could take over before the year ends. Hereby cementing its bottoms for future support levels. For instance, the Bitcoins monthly dollar derivatives chart shows the asset could close the month with a bullish outlook.
As such, day traders are cautioned to proceed with care as stop hunts are likely to get sharper and longer with heightened volatility. Meanwhile, the total cryptocurrency market capitalisation has dropped over 8.7 per cent to approximately $874 billion.
Was this writing helpful?
No
Yes