News
Here's Why Luna Foundation Gaurd (LFG) Might Not Be Honest About Their Bitcoin Reserves!
Recently, the Luna Foundation Guard's Bitcoin holdings have drawn a lot of attention from the crypto community. Previously, it was assumed that do kwon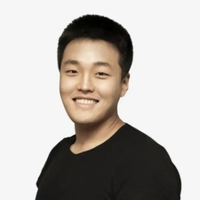 do kwon co-founder and ceo at terraform labs Do Kwon is a cryptocurrency developer who is the Co-Founder and Chief Executive Officer of Terraform Labs. With terraform labs, he also founded the telecommunication company Anyfi and served as its CEO, a peer-to-peer communication solution using mesh network technology. And eventually, in 2018, he founded Terraform Labs along with his friend Daniel Shine, intending to develop a decentralized price-stable cryptocurrency such as LUNA. He successfully led the Terra Blockchain by constantly developing new blockchain technologies, products, protocols, and platforms, including anchor, prism, and mirror. Through Terraform Labs, Do Kwon developed the Terra proof-of-stake, a public blockchain built on the Cosmos SDK. He is also the founder of another failed stablecoin project, Basis Cash, an Ethereum-based token created by Nader Al-Naji. EntrepreneurDeveloper/ProgrammerChief Executive Officer
, the founder, transferred more than 3000 BTC, which were meant to back the UST's peg. All rumours were put to rest when LFG asserted that it had not transferred any BTC since May 2022, despite allegations that the founder had misused the funds that also surfaced.
To support their algorithmic stablecoin, UST, LFG initially had more than 80,000 BTC in their wallets. Sadly, the UST lost the peg, compelling LFG to liquidate 80,000BTC. This ultimately caused a significant crypto crash that reduced the asset's value by at least 50%.
Up until the recent revelation that the holdings were transferred by Do-Kwon, the LFG wallet still contained more than 3000BTC. Interestingly, after the Interpol warrant was issued against Do-Kwon.
The claims were refuted by LFG, who asserted that they have not transferred any Bitcoin or other tokens held since May 2022. The CEO of CryptoQuant, an on-chain analytical platform, Ki-Young Ju, asserted that the LFG's clarification is "non-material public information," despite the fact that they assert to possess some "material non-public information."
The founder's response was negative when asked if it would be possible to publish the report that details how CryptoQuant came to the conclusion that the LFG funds were moved.
"Unfortunately, we can't mention any info that could potentially help specify their other addresses." "Legally prohibited," he replied.
The entire round-up has been surrounded by some generalizations and assumptions, but there hasn't been a specific report to support any of them. Therefore, the founder needs to release more information that could lead to the 3000BTC.
Was this writing helpful?
No
Yes