News
Here's What Lead to FTX Collapse – Jesse Powell Highlights "Red Flags"
The largest cryptocurrency exchange in the world, Binance, and FTX's failed agreement have caused the crypto market to collapse completely. However, the fiasco was brought about by statements made by Kraken Exchange CEO jesse powell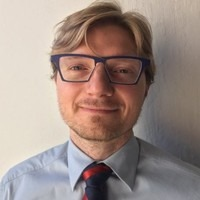 jesse powell co-founder & ceo at Kraken Jesse Powell is an unmistakable financial backer and business person in the cryptographic money industry. He has been dynamic inside this space since the absolute starting point. Powell is likewise an eager advocate of cryptographic money and a rival of the legislative over-guideline of the crypto space. He is generally referred to for his job as the co-founder and CEO of the Kraken digital asset exchange. Powell has presented himself to be extremely adaptable in a rapidly changing industry, he aims to move Kraken deeper into Defi with enlarged staking and earning opportunities on the exchange additionally to further integrations with decentralized protocols. In 2001 got involved in the crypto space when he discovered a firm assisting players in virtual games with account management and in-game currencies. EntrepreneurFinanceChief Executive OfficerBoard Member
.
A Focus on SBF and FTX Mistakes by Powell
Powell claimed in a lengthy Twitter post that the sector is home to many intelligent and enthusiastic individuals. A major setback for them is the demise of ftx exchange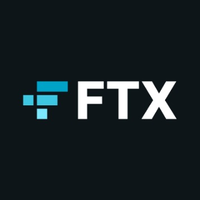 ftx exchange Centralised Exchange
. But now is the moment to increase the bar.
Powell emphasized the crucial red flags that Sam Bankman-Fried (SBF) and FTX might have been able to avoid. Acting as if you are an expert on everything and doing so after 8 years in combat, he said.
He claimed that SBF spent nine figures to acquire political favors over time. Nevertheless, their eagerness to win over the DC has cost them this catastrophe. The exchange FTX completed a sizable ego acquisition that included important Super Bowl and sports agreements.
It's not simply about shooting too high and missing, Powell continued. It also entails acting sociopathically and displaying recklessness, avarice, conceit, and arrogance. All of these factors have led someone to jeopardize the industry's hard-won advancements.
Is this Collapse the Result of US Regulators?
The CEO of kraken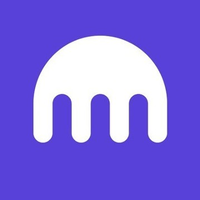 kraken a****[email protected] Centralised Exchange
emphasized that this situation is also the responsibility of US legislators and authorities. The business was forced offshore by the authorities. All of this occurred as a result of the lack of an effective routine.
FTX is being investigated by the US SEC and CFTC for its liquidity crisis. The way the exchange manages the assets of its users will be the subject of an investigation by the authorities.
Powell nevertheless stated that Kraken was not subjected to any catastrophes. They want to make cutting-edge crypto products available to people. When it comes to security and corporate operations, Kraken is extremely cautious.
According to speculations, justin sun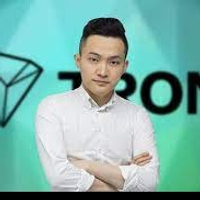 justin sun founder at tron Justin Sun is the founder of Tron and CEO of BitTorrent. He has become quite possibly the most renowned figure in the blockchain space, known for his intricate advertising strategies. He is an ambassador, Permanent Representative of Grenada to the WTO, and a Geneva-based Chinese-Grenadian negotiator, business visionary, an business chief. He holds a graduate degree in East Asia studies from the University of Pennsylvania and a B.A. in history from Peking University. He studied at Human University and turned into the cover figure of Yazhou Zhoukan in 2011 and Davos Global Youth Leaders in 2014. In 2015 he was named CNTV's most essential new business person and was named in Forbes China 30 Under 30 from 2015 through 2017. He put the record-breaking $4.6 million bid to have a private lunch with Berkshire Hathaway CEO Warren Buffett in June 2019, before dropping it to a far-reaching surprise. The lunch with Buffett ultimately happened in January 2020. On 11 March 2021, Sun was the underbidder on the notable $69M auction at Christie's New York of the Beeple non-fungible token (NFT) assortment Everyday: the First 5000 Days. In October 2021, Sun took part in a $65 million financing round in Animoca. In December 2021, Sun declared he was the victor of the New Shepard closeout with a bid of $28 million to be the principal paying traveler to fly on the Blue Origin vehicle in July 2021. He couldn't fly on this July 2021 mission because of a booking struggle. Anyway, he bought (probably with the $28 million sale bid, which he paid to Blue Origin in 2021) secretly a full trip of New Shepard for him and expects to choose five different members to fly with him into space in late 2022. In December 2021, Justin Sun resigned as the CEO of TRON to turn into a negotiator for Grenada. EntrepreneurInvestorCrypto and Blockchain ExpertChief Executive Officer
may be putting the finishing touches on a collaboration with the FTX.
Was this writing helpful?
No
Yes