News
Here's What David Gokhshtein Has To Say About Terra Classic (LUNC) Revival Roadmap
Terra Rebels, the volunteer developer group behind the 1.2% tax burn, released their official Terra Classic (LUNC) revival roadmap.
Edward Kim and Alex Foreshaw, the lead developers of terra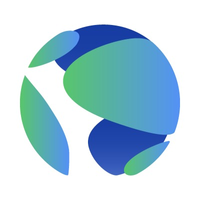 terra Blockchain Network
Rebels, gave triple objectives- "Rebuild the Algorithmic Fungible Token (AFT), Rebuild the project ecosystem, and Rebuild independence."
In a tweet on September 29th, Terra Rebels announced the release of the official Terra Classic revival roadmap for which The Roadmap and the white paper are available on their official website. But this roadmap might change as the developments continue for the recovery of Terra Classic.
Terra Classic (LUNC) Revival Roadmap excites LUNC Critic David Gokhshtein, former U.S. congressional candidate and founder of gokhshtein media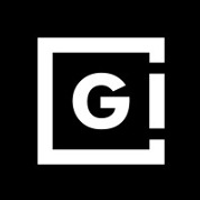 gokhshtein media Media
. After the roadmap was released, his stance seemed to shift. The group comes with an aim to rebuild independence from Terraform Labs and do kwon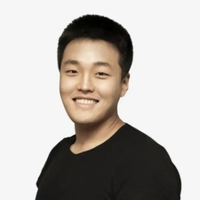 do kwon co-founder and ceo at terraform labs Do Kwon is a cryptocurrency developer who is the Co-Founder and Chief Executive Officer of Terraform Labs. With terraform labs, he also founded the telecommunication company Anyfi and served as its CEO, a peer-to-peer communication solution using mesh network technology. And eventually, in 2018, he founded Terraform Labs along with his friend Daniel Shine, intending to develop a decentralized price-stable cryptocurrency such as LUNA. He successfully led the Terra Blockchain by constantly developing new blockchain technologies, products, protocols, and platforms, including anchor, prism, and mirror. Through Terraform Labs, Do Kwon developed the Terra proof-of-stake, a public blockchain built on the Cosmos SDK. He is also the founder of another failed stablecoin project, Basis Cash, an Ethereum-based token created by Nader Al-Naji. EntrepreneurDeveloper/ProgrammerChief Executive Officer
.
With the release of the Terra Classic (LUNC) revival roadmap, it is clear that the rebels have something big at the back of their minds, especially the plan to rebuild and recover the Terra Classic blockchain and LUNC price.
The group is also working to make Terra Classic completely independent of TFL.
David Gokhshtein's shifting stands. Takes a U-Turn on Anti-LUNC Stance!
David has been going to and fro on his stand.
In a tweet today, David indicated his excitement about LUNC but his recent tweets indicate his stance seems to be changing. Gokhshtein Media founder previously also shifted from his views. David Gokhshtein commented that LUNC is a lottery and has no utility. But his stance changed to taking a chance in LUNC
after Binance agreed to burn trading fees on LUNC spot and margin trades and he planned to invest $500 in LUNC to see if the claims are right.
He even raised questions about the link between Terra Classic, Terraform Labs, and Do Kwon. Terra Rebels and validators gave confirmation that TFL and Do Kwon are focusing on LUNA v2.
Was this writing helpful?
No
Yes