News
Genesis Denis Bankruptcy Rumors! Here's The Complete Truth
crypto brokerage Genesis is reportedly warning that it will become bankrupt if it does not receive any funding

on contrary,  the latest report published by Bloomberg on the matter suggested that Genesis had no intentions of filing for bankruptcy.
With the foreboding signs of strain at Genesis Trading, a digital asset financial services company, Bitcoin stayed below $16,000 on Tuesday morning, just two days after crossing the threshold for the first time in two years.
FTX has triggered severe market volatility as Genesis Trading struggles to raise financing in its current situation of turmoil. According to a WSJ report, the crypto lender also solicited Binance and Apollo Global Management to bid on its loan portfolio.
What were the warning signs?
According to the latest proceedings, FTX filed for bankruptcy on November 10, causing crashes in the crypto world.
Gemini Earn users were alerted about withdrawal delays 5 days later.
Genesis' decision to halt withdrawals caused a 75% jump in the market lending rate for the Genesis Dollar (GUS), which was ascribed to a selloff and suspected shorting.
In spite of this, reliable sources claim that binance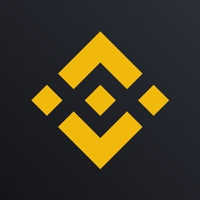 binance [email protected] Centralised Exchange
 has decided not to invest in Genesis at this time. Binance is concerned that some of Genesis's potential commercial endeavors could lead to a conflict of interest, according to insiders.
However, Genesis had been planning to raise $1 billion in fresh cash. The crypto lender is facing a liquidity shortage due to significant withdrawals on the site. The firm blocked redemptions on November 10, saying it had $175 million locked in an FTX trading account.
What went wrong?
Early this year, the demise of Three Arrows Capital marked the beginning of Genesis's problems (3AC). A $1.2 billion lawsuit against the hedge fund has been filed by Genesis Global's parent firm, Digital Currency Group. Several insiders also informed IntoTheBlock that Genesis had cut its goal for fundraising by 50%, from $1 billion to now $500 million.
How will Genesis's collapse impact the cryptocurrency market?
Genesis' position in crypto, links to problematic enterprises, and financial reach raises contagion fears. Three Arrows Capital, a Singapore-based crypto hedge fund, and FTX-affiliated Alameda Research were Genesis' two biggest debtors. Both are insolvent and thus, the impact will be much more intense than expected.
Is Genesis Going To File For Bankruptcy?
A Genesis spokesperson responded to the recent events by stating that the firm has no "imminent" plans for bankruptcy. According to the representative:
We won't be declaring bankruptcy any time soon. Our aim is to reach an amicable solution to the current crisis so that no bankruptcy proceedings are necessary. Genesis's communication with its creditors remains positive.
There's no denying that Genesis is currently in a dire situation. In light of the recent events, the cryptocurrency exchange Gemini has temporarily suspended its Earn Program because Genesis is its Earn Program's loan partner.
Gemini said they're working closely with Genesis and Digital Currency Group on this issue.
"This is our top priority, and we know Genesis and DCG are exploring all possibilities to fulfill their pledges to Earn users," the statement stated.
To sum up
There is a looming question on everyone's mind: "What if Genesis goes under after FTX?"
Undoubtedly, this will result in massive chaos- adding to the situation of turmoil that is already prevailing and is likely to cause an even larger market correction.
Was this writing helpful?
No
Yes