News
FED Decks Up For FOMC Meeting, Analysts Predict The Bitcoin Price To Hit $28k
As per reports, the Federal Reserve is expected to raise the interest rates in its upcoming meeting scheduled on July 26-27. If it raises the rates by 0.75%, it will be the third rate hike this year and won't be the last either, as more as planned for the months ahead.
These measures by the Federal Reserve have affected all risky assets, including cryptocurrencies.
However, this news isn't impacting the crypto market as of now, as Bitcoin & Ethereum have reclaimed their $22,000 and $1,500 price levels. This, in turn, has been driving positivity through industry experts and traders who remain bullish.
Today, Binance CEO changpeng zhao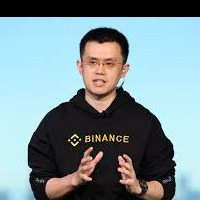 changpeng zhao founder and ceo at Binance Changpeng Zhao is the Founder and Chief Executive Officer at Binance.His contribution to the enhancement of Binance made the platform world's largest cryptocurrency exchange since its inception in 2017. Zhao launched the blockchain network Binance Smart Chain which has made a remarkable contribution to the development of the decentralized finance ecosystem. Whereas in 2019, he launched Binance's US affiliate, Binance.US. He is commonly known as CZ, a Chinese-Canadian Business Executive who has been ranked 113th richest in the globe as of 2022. In the past, he founded Fusion Systems, a trading system for brokers famous for some of the fastest high-frequency trading systems for brokers. Zhao has served as a member of the team that developed Blockchain.info and played the role of Chief Technology Officer of OKCoin, a secure cryptocurrency exchange platform for Bitcoin, Ethereum, Dogecoin, and other crypto assets. EntrepreneurInvestorChief Executive Officer
, also known as CZ, displayed his bullish perspective via a Twitter post. CZ believes that as the profitability is increasing across the crypto market, the focus should be more on BUILD rather than HODL. In addition, he says that though a few projects failed, the number of traders and institutions continues to rise.
CZ also claims that fundraising, investing, DeFi, NFT, and more activities have also increased.
To prove his point, he provided an example of the 2000 dot com bubble burst, which didn't affect the internet. In fact, this bubble burst allowed other companies to rise.
Bitcoin Price At $28k?
Other analysts such as michael van de poppe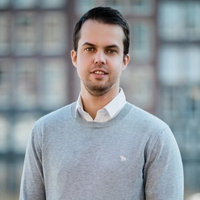 michael van de poppe Founder and CEO at eight global Eight Global is led by Michael van de Poppe, the company's founder, and CEO. He is a cryptocurrency trader who works at the Amsterdam Stock Exchange and is enthusiastic about the role of blockchain in the current financial system. Also, he is an author at Cointelegraph who covers everything about fintech, blockchain, and bitcoin, providing the latest news, prices, and analysis on the future of money. In the past, he served as a technical analyst at TradingView, where he was responsible for making technical analyses via the platform of TradingView and distributing these through virtual social media, including Twitter and YouTube. He was the writer of CryptoBenelux, writing articles based on technical analysis and market insights, particularly about Bitcoin. EntrepreneurChief Executive OfficerTraderMarket Analyst
, rekt capital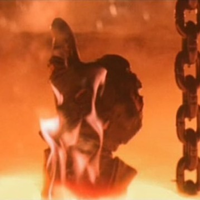 rekt capital author at Rekt Capital Newsletter Rekt Capital AuthorTraderMarket Analyst
, and Plan B are bullish on Bitcoin as well. 
Per their predictions, if Bitcoin manages to hold above $22.8k and above 200-WMA until the end of July, the price can rise above $23,800 and reclaim the $28,000 price level.
Currently, Bitcoin is trading at $22,274 with a fall of 5.78%, while Ethereum is selling at $1,520 with a plunge of 6.88% in the last 24hrs.
Was this writing helpful?
No
Yes