News
Elon Musk's Twitter Acquisition Now Under US Treasury's Radar!
On Wednesday, the US Treasury Department began reviewing whether it can investigate elon musk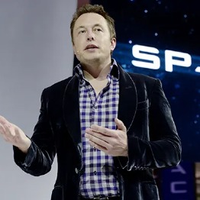 elon musk founder, ceo at tesla, spacex Elon Musk is an enthusiastic cryptocurrency believer, quivering the crypto world through his sparkling tweets. He has a complex relationship with cryptocurrencies. His tweets solely are responsible for the crypto volatility. Musk splendidly purchased $1.5 billion in the king of cryptocurrency. He was born on June 28, 1971, and is based in Pretoria, South Africa. His mother is Maye musk and his father is Errol musk, he is a South African electromechanical engineer, pilot, sailor, consultant, and property developer. He graduated from the University of Pennsylvania, earning a bachelor's degree in Arts and physics, and the Wharton School, earning a bachelor's degree in science, and economics. Musk was honored by Axel Springer Award, an annual award given to remarkable personalities who are extremely innovative, build new markets and change markets, shape culture, and confront their social responsibility. In 1995, Elon Musk and Greg Kouri founded a web software company called ZIP2. The company developed and marketed an Internet city guide for the newspaper publishing industry, with maps, directions, and yellow pages.X.com and PayPal: in 1999, he co-founded X.com which is an online financial service and email payment company. Space X: on 14, March 2002 he founded space x company which provides space transportation services. On July 1, 2003, he founded TESLA. Tesla is an electrical vehicle and clean energy company which designs and manufactures electric cars, battery energy storage from home to grid-scale, solar panels and solar roof tiles, and so on. His other activities involve SolarCity and Tesla Energy, Neuralink, the boring company, Managerial style and treatment of employee Hyperloop, openAI music, and ventures. Etc. he made $165 by selling PayPal to eBay. And was first listed on the Forbes Billionaires List in 2002, with a total net worth of $2 Billion. [email protected] EntrepreneurInvestorChief Executive Officer
$44 billion takeover of Twitter. The move comes after Sen. Chris Murphy of the subcommittee on foreign relations sent a letter to the Committee on Foreign Investment in the United States (CFIUS) on Monday. Whereby the CFIUS requested a review of the Twitter transaction.
Notably, the letter argued that the involvement of non-U.S. entities, including Saudi Arabian and Qatari investors, could have national security implications.
CFIUS Treasury officials have not yet determined whether Musk's acquisition of the social media platform would trigger a national security clearance, according to people familiar with the matter. Musk is a U.S. citizen, and CFIUS scrutiny is often used to screen foreign investments.
Therefore, it is unclear whether they can initiate such a review, and policy experts are divided on whether such a review is necessary. Treasury officials often check whether purchases should be investigated further, but without a full review.
Elon Musk and Twitter Acquisition Under Scrutiny
In a bid to seamlessly acquire the social media giant, Musk did set up a holding company. Saudi Prince Alwaleed bin Talal and his kingdom holding company jointly committed $1.9 billion for the deal, making it Twitter's second-largest shareholder. Qatar's sovereign wealth fund, Qatar Investment Authority, and Binance cryptocurrency exchange are reportedly significant investors in the Twitter deal.
Having completed the acquisition deal last week, which he had until last Friday to complete or face legal charges, the billionaire has already made several changes to eliminate Twitter bots. However, some regulators are closely examining if Musk and Twitter threaten the country's security.
Furthermore, CFIUS, chaired by Treasury Secretary Janet Yellen, has the power to block foreign ownership of top U.S. companies. Notably, Senator Chris Murphy believes these conditions could give non-foreign companies access to classified information, the Washington Post reported on Nov. 2.
However, it was unclear whether Treasury CFIUS officials were aware of the terms granting access to large foreign investors. Furthermore, these review requests are normal in the first place and do not usually end in a full investigation.
Elon Musk has fired a number of executives, including CEO Parag Agrawal, and intends to lay off some employees after taking control of Twitter as interim CEO. Additionally, Musk decided to offer US customers a Twitter Blue subscription for $8 a month. However, the billionaire noted that prices are adjusted through purchasing power parity in other countries.
Was this writing helpful?
No
Yes