News
Elon Musk vs Twitter: Here's Why Musk Is Appealing To Slow Down The Trial
On July 15, Elon Musk's lawyers filed an appeal at Delaware Chancery Court, calling Twitter's motion an unreasonable request. tesla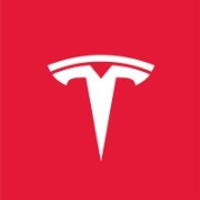 tesla Automobile
's CEO believes that a short trial in the next two months will complicate the case further. 
Elon Musk wants the trial to begin on or later than February 13, 2023, as he feels this will maintain the interest of both parties and the judiciary.
The latest filing by Elon Musk was done on July 15, where he claims that Twitter's appeal to speed up the proceedings starting from September 2022 is not justifiable; hence, it should be rejected. This trial is related to the $44 billion Twitter acquisition by Musk.
Elon Musk Against Accelerating Trial
On Tuesday, July 12, Twitter filed a lawsuit against Elon Musk for calling off the $44 billion merger. Elon Musk rejected the deal with Twitter as he did not find the requested details of the spam accounts on Twitter.
Now Twitter wants to hasten the trial wherein it is appealing to the court to ask Elon Musk to stick with the original deal of $54.20 per share.
This legal battle does not seem to be wrapping up anytime soon, as Elon Musk has filed a request with the court not to approve the trial and delay it until or beyond February 2023.
Furthermore, he claims that Twitter's proposal to fast-track the prosecution is based on the acquisition deal's closure date of October 24. Nevertheless, the deadline is automatically extended when either party files lawsuits.
Surprisingly, the acquisition's borrowed funds plan officially ends in April 2023. It signifies that the agreement may be terminated if the trial does not conclude by the deadline.
After the filing, Twitter's share price saw a leg up by 4%, trading towards $37.74. However, even then, the price doesn't match the agreed price of $54.20 of the deal.
However, as per Wall Street analysts, the deal might not happen at the said price and will get redeemed.
Was this writing helpful?
No
Yes