News
Elon Musk To Finally Acquire Twitter! Will Dogecoin Be The Official Currency for Twitter Now?
News of elon musk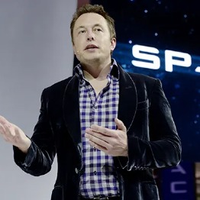 elon musk founder, ceo at tesla, spacex Elon Musk is an enthusiastic cryptocurrency believer, quivering the crypto world through his sparkling tweets. He has a complex relationship with cryptocurrencies. His tweets solely are responsible for the crypto volatility. Musk splendidly purchased $1.5 billion in the king of cryptocurrency. He was born on June 28, 1971, and is based in Pretoria, South Africa. His mother is Maye musk and his father is Errol musk, he is a South African electromechanical engineer, pilot, sailor, consultant, and property developer. He graduated from the University of Pennsylvania, earning a bachelor's degree in Arts and physics, and the Wharton School, earning a bachelor's degree in science, and economics. Musk was honored by Axel Springer Award, an annual award given to remarkable personalities who are extremely innovative, build new markets and change markets, shape culture, and confront their social responsibility. In 1995, Elon Musk and Greg Kouri founded a web software company called ZIP2. The company developed and marketed an Internet city guide for the newspaper publishing industry, with maps, directions, and yellow pages.X.com and PayPal: in 1999, he co-founded X.com which is an online financial service and email payment company. Space X: on 14, March 2002 he founded space x company which provides space transportation services. On July 1, 2003, he founded TESLA. Tesla is an electrical vehicle and clean energy company which designs and manufactures electric cars, battery energy storage from home to grid-scale, solar panels and solar roof tiles, and so on. His other activities involve SolarCity and Tesla Energy, Neuralink, the boring company, Managerial style and treatment of employee Hyperloop, openAI music, and ventures. Etc. he made $165 by selling PayPal to eBay. And was first listed on the Forbes Billionaires List in 2002, with a total net worth of $2 Billion. [email protected] EntrepreneurInvestorChief Executive Officer
Twitter acquisitions have resurfaced online and there is speculation that Dogecoin (DOGE) could replace the US dollar as Twitter's official native currency. Recent reports from Bloomberg claim that Musk has offered to purchase Twitter for the first bid price of $54.20 per share.
Some members of the DOGE Army on Twitter are speculating about the possibility of Dogecoin being the official native currency of Twitter.
Since agreeing to buy Twitter for $25 billion in April, Musk has been unhappy with the company. After a short while, he claimed that Twitter had misled him over the number of its user base and the prevalence of automated accounts known as bots.
The price of Doge increased by as much as 6.20% in the previous hour. As of this writing, the price of Doge is $0.063, up 8% over the previous day. The fact that the price is very near to the monthly high of $0.067 for Memecoin says all about the influence of Elon Musk.
Dogecoin price action
Following a significant retracement at the end of September, Dogecoin's price has been able to hold steady. Support was initially located around $0.059, and an attempt to move higher failed at the end of the previous week.
The previous low at $0.059 was then challenged again, and a somewhat higher low suggests that a subsequent move upward will occur shortly. Due to this, Doge began to steadily trade higher and eventually returned over the $0.06 price level.
Upward movement continued early today until it forked at the $0.061 level. After breaking higher, Dogecoin price movement soon increased purchasing pressure, moving in the direction of the $0.065 barrier where bullish momentum again paused.
Was this writing helpful?
No
Yes