News
Elon Musk Propels DOGE Price Again! Is He Considering Adding Dogecoin to Twitter?
Elon Musk is yet again in the spotlight as the speculation of Dogecoin's acceptance for Twitter appears to be very close. Earlier, Tesla's CEO led the global space on fire by completing the Twitter acquisition and firing the top 3 executives in one go. Meanwhile, many analysts believed that he would also bring Dogecoin on Twitter as he is one of the biggest proponents of Dogecoin and believes the memecoin has more use cases than any other asset.
Just a couple of hours ago, binance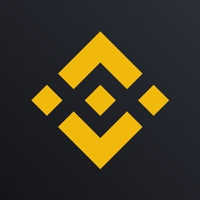 binance [email protected] Centralised Exchange
 CEO, changpeng zhao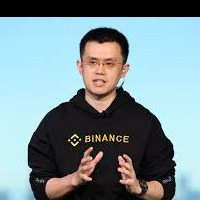 changpeng zhao founder and ceo at Binance Changpeng Zhao is the Founder and Chief Executive Officer at Binance.His contribution to the enhancement of Binance made the platform world's largest cryptocurrency exchange since its inception in 2017. Zhao launched the blockchain network Binance Smart Chain which has made a remarkable contribution to the development of the decentralized finance ecosystem. Whereas in 2019, he launched Binance's US affiliate, Binance.US. He is commonly known as CZ, a Chinese-Canadian Business Executive who has been ranked 113th richest in the globe as of 2022. In the past, he founded Fusion Systems, a trading system for brokers famous for some of the fastest high-frequency trading systems for brokers. Zhao has served as a member of the team that developed Blockchain.info and played the role of Chief Technology Officer of OKCoin, a secure cryptocurrency exchange platform for Bitcoin, Ethereum, Dogecoin, and other crypto assets. EntrepreneurInvestorChief Executive Officer
, AKA CZ, desired to offer assistance to the new Twitter CEO to bring the most popular & heavily used social media platform to web3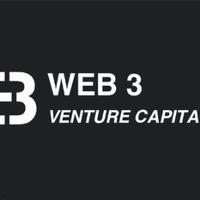 web3 DeFiInvestment platform
. CZ also extended his support to the acquisition deal and investment of $500 million and believed the move may benefit the exchanges which may further support the crypto payments on Twitter.
No sooner than CZ revealed his desire, elon musk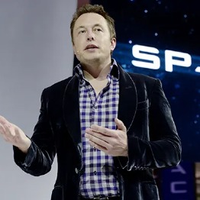 elon musk founder, ceo at tesla, spacex Elon Musk is an enthusiastic cryptocurrency believer, quivering the crypto world through his sparkling tweets. He has a complex relationship with cryptocurrencies. His tweets solely are responsible for the crypto volatility. Musk splendidly purchased $1.5 billion in the king of cryptocurrency. He was born on June 28, 1971, and is based in Pretoria, South Africa. His mother is Maye musk and his father is Errol musk, he is a South African electromechanical engineer, pilot, sailor, consultant, and property developer. He graduated from the University of Pennsylvania, earning a bachelor's degree in Arts and physics, and the Wharton School, earning a bachelor's degree in science, and economics. Musk was honored by Axel Springer Award, an annual award given to remarkable personalities who are extremely innovative, build new markets and change markets, shape culture, and confront their social responsibility. In 1995, Elon Musk and Greg Kouri founded a web software company called ZIP2. The company developed and marketed an Internet city guide for the newspaper publishing industry, with maps, directions, and yellow pages.X.com and PayPal: in 1999, he co-founded X.com which is an online financial service and email payment company. Space X: on 14, March 2002 he founded space x company which provides space transportation services. On July 1, 2003, he founded TESLA. Tesla is an electrical vehicle and clean energy company which designs and manufactures electric cars, battery energy storage from home to grid-scale, solar panels and solar roof tiles, and so on. His other activities involve SolarCity and Tesla Energy, Neuralink, the boring company, Managerial style and treatment of employee Hyperloop, openAI music, and ventures. Etc. he made $165 by selling PayPal to eBay. And was first listed on the Forbes Billionaires List in 2002, with a total net worth of $2 Billion. [email protected]om EntrepreneurInvestorChief Executive Officer
hinted at the possibility of dogecoin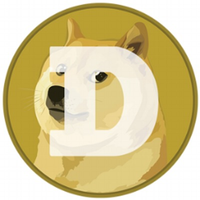 dogecoin Cryptocurrencies
acceptance on Twitter.
As expected, the bulls jumped into action and raised the DOGE price significantly. The price surged by more than 15% in just a couple of hours and surpassed $1.43 after consolidating heavily around $1.3 after the recent spike from $0.08. Presently, the trade set-up appears to be completely in favour of the bulls, and hence the price is expected to be impacted positively in the next few hours.
Will Dogecoin(DOGE) Price Rally Continue Until the End of 2022?
The DOGE price is expected to maintain an ascending trend for a long time as the buying pressure has accumulated notably. The trading volume maintained a flat action and surged to hit beyond $3.1 billion for the first time since January 2022. Hence uplifting the price above the bearish captivity.
Along with the volume, the market cap dominance also raised from 0.8% to 1.559%, meanwhile the realised market capitalization dropped from $20B to the current levels of around $12.13B. The volatility of the asset also surged from levels below 0.5% to 1.68% indicating the token's value to maintain a significant price movement in the coming hours.
Collectively, Dogecoin, which was heavily silent for a pretty long time has again proved to be a dominant factor within the markets. With the circulating supply raising by nearly 25% in the past couple of days, it is quite evident that the market participants have again joined the DogeArmy & hence a decent DOGE price rally appears to be imminent!
Was this writing helpful?
No
Yes