News
Do Kwon's Legal Woes Continue! Arrest Warrant Issued Against Terraform Labs Founder
About a month ago, terra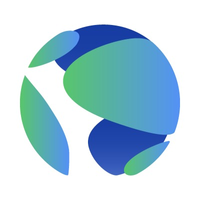 terra Blockchain Network
founder do kwon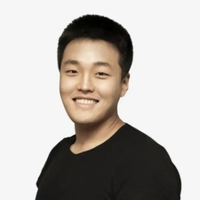 do kwon co-founder and ceo at terraform labs Do Kwon is a cryptocurrency developer who is the Co-Founder and Chief Executive Officer of Terraform Labs. With terraform labs, he also founded the telecommunication company Anyfi and served as its CEO, a peer-to-peer communication solution using mesh network technology. And eventually, in 2018, he founded Terraform Labs along with his friend Daniel Shine, intending to develop a decentralized price-stable cryptocurrency such as LUNA. He successfully led the Terra Blockchain by constantly developing new blockchain technologies, products, protocols, and platforms, including anchor, prism, and mirror. Through Terraform Labs, Do Kwon developed the Terra proof-of-stake, a public blockchain built on the Cosmos SDK. He is also the founder of another failed stablecoin project, Basis Cash, an Ethereum-based token created by Nader Al-Naji. EntrepreneurDeveloper/ProgrammerChief Executive Officer
hired lawyers from a domestic law firm to gear up for legal action in response to the investigation by the Seoul Southern District Prosecutors' Office.
Several class action lawsuits have already been filed against Terra, Do Kwon, and his affiliates in the U.S. Additionally, Terra insider "FatMan" was also seen joining a U.S. class action lawsuit against Terra and its executives.
Following Kwon's preps, a court in South Korea has issued an arrest warrant for Terraform Labs' cryptocurrency ecosystem founder. The collapse of Terra's stablecoin USTC and Terra Classic LUNC had resulted in a $40 billion wipeout from the crypto market.
bloomberg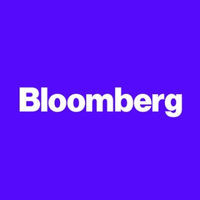 bloomberg MediaConglomerate company
reported that a Seoul court issued a warrant against Do Kwon. However, the warrant also mentioned the names of five other people. The report indicates that the Terra Chief has been booked for violations of the market rules.
The arrest warrant shows that all six individuals are located in Singapore. However, Do Kwon hasn't replied to the matter.
As per reports, Korean prosecutors have conducted searches over 15 crypto companies. While raids and seizures were also being executed over the Terra executives' and affiliates' offices.
Notably, the Prosecutors' Joint Financial and Securities Crime Investigation Team had collected transaction records and other evidence in relation to the Terra-LUNA crash and fraud allegations against Kwon and affiliates. Moreover, several class actions and lawsuits were awaiting Do Kwon's appearance in court, which is why Kwin decided to seek legal support.
Kwon had previously denied the fraud and money laundering allegations against him, saying:
"I am responsible for the weaknesses in which the short selling forces would have benefited."
Was this writing helpful?
No
Yes