News
Do Kwon Suggests Alliance Between Terra 2.0 And Terra Classic (LUNC), Community Reacts
Do Kwon is hinting at a possible alliance between Terra Classic (LUNC) and Terra 2.0

In response, LUNC core developers suggested upgrading LUNC
The Terra Classic (LUNC) price experienced a bull run a few days ago in the midst of an overall crypto market correction. However, the currency is now experiencing a massive pullback and is facing uncertainty due to Terraform Labs founder do kwon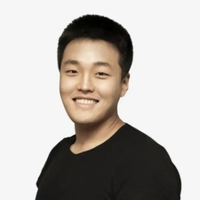 do kwon co-founder and ceo at terraform labs Do Kwon is a cryptocurrency developer who is the Co-Founder and Chief Executive Officer of Terraform Labs. With terraform labs, he also founded the telecommunication company Anyfi and served as its CEO, a peer-to-peer communication solution using mesh network technology. And eventually, in 2018, he founded Terraform Labs along with his friend Daniel Shine, intending to develop a decentralized price-stable cryptocurrency such as LUNA. He successfully led the Terra Blockchain by constantly developing new blockchain technologies, products, protocols, and platforms, including anchor, prism, and mirror. Through Terraform Labs, Do Kwon developed the Terra proof-of-stake, a public blockchain built on the Cosmos SDK. He is also the founder of another failed stablecoin project, Basis Cash, an Ethereum-based token created by Nader Al-Naji. EntrepreneurDeveloper/ProgrammerChief Executive Officer
and his illegal actions.
Recently, Do Kwon expressed his regret about the Terra collapse as he knows it impacted several people severely. Now, the founder appears interested in an alliance.
In a recent Whatsapp chat, LUNC DAO revealed that terra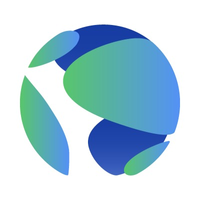 terra Blockchain Network
founder Do Kwon is hinting at a possible alliance between Terra Classic (LUNC) and Terra 2.0.
Though he claimed that the alliance won't be difficult, his concern was primarily the Terra Classic community actually passing the software update proposal. This was brought to light after he spoke about the interoperability between the old and new Terra blockchains.
Here's What The Developers Are Saying
In response, LUNC core developers suggested upgrading LUNC. This would create consistency, an interchain alliance between LUNC and LUNA along with rewarding post-crash LUNC holders, and unveiling LUNA apps on the Terra Classic network.
Additionally, LUNC core developers proposed the introduction of incentives for both LUNA and LUNC holders.
Terra Classic (LUNC) To Surge 53%
At the time of reporting, Terra Classic is trading at $0.000234 with a fall of 4.71% over the last 24hrs.
On the other hand, the CoinMarketCap crypto community is of the opinion that Terra Classic (LUNC) will hit a target of $0.0003596 by the end of November 2022. This indicates that LUNC needs to gain nearly 53% from its current value.
Also LUNC's technical analysis is pointing towards a positive price action where LUNC's daily time frame is flashing buy at nine and the moving averages is reading seven claiming buy. However, Oscillators are neutral.
Was this writing helpful?
No
Yes