News
Do Kwon Hit With A New Lawsuit Worth $56.9 Million Over Terra Crash 
Do Kwon, founder of Terraform Labs, is currently the target of a new class action lawsuit in Singapore over his involvement in the May terra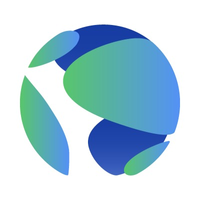 terra Blockchain Network
(LUNA) catastrophe.
Over 300 plaintiffs have filed a $56.9 million lawsuit against do kwon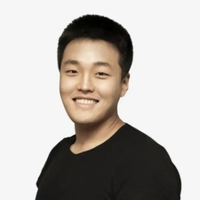 do kwon co-founder and ceo at terraform labs Do Kwon is a cryptocurrency developer who is the Co-Founder and Chief Executive Officer of Terraform Labs. With terraform labs, he also founded the telecommunication company Anyfi and served as its CEO, a peer-to-peer communication solution using mesh network technology. And eventually, in 2018, he founded Terraform Labs along with his friend Daniel Shine, intending to develop a decentralized price-stable cryptocurrency such as LUNA. He successfully led the Terra Blockchain by constantly developing new blockchain technologies, products, protocols, and platforms, including anchor, prism, and mirror. Through Terraform Labs, Do Kwon developed the Terra proof-of-stake, a public blockchain built on the Cosmos SDK. He is also the founder of another failed stablecoin project, Basis Cash, an Ethereum-based token created by Nader Al-Naji. EntrepreneurDeveloper/ProgrammerChief Executive Officer
, alleging that he misled them into thinking that the Terra ecosystem stablecoin TerraUSD was intended to maintain a stable price. The Strait Times reported this on November 8.
The plaintiff cited the Terra whitepaper, which claimed that UST was stable and immune to volatility and demand because it was designed to maintain a peg in such circumstances. Additionally, they demand reimbursement for false representation.
Importantly, the $56.9 million mentioned in the lawsuit is the difference between what they thought the assets were worth in US dollars and what their holdings were actually worth.
The claimants asserted that they had sustained significant damages and are represented by Singaporean Douglas Gan and Spanish citizen Julian Moreno Beltran. Along with Kwon, the complaints also name Terraform Labs, co-founder Nikolaos Alexandros Platias, and Luna Foundation Guard as defendants.
Kwon Plans His Defense
Kwon, through his attorneys, asserted that their client is innocent in the case and that he plans to defend himself.
The most recent complaint intensifies Kwon's mounting legal issues related to his claimed role in the accident. Notably, South Korean authorities are still looking for the fugitive with the aid of Interpol and the "red notice" issued against him.
South Korean prosecutors asserted fresh proof that Kwon had once given instructions to a subordinate to influence the price of Terra Classic (LUNC).
Ironically, Kwon and his team believe that the prosecution is attempting to accuse him at all costs by presenting the most recent purported evidence. According to a Terraform Labs spokeswoman, the most recent proof is "baseless allegations."
Conclusion
The case's ongoing developments are still having an impact on some of the assets in the old Terra network, with Terra Classic taking center stage. In spite of the rising pressure on Kwon, the LUNC community is predicting a bullish momentum for the coin in this line.
Was this writing helpful?
No
Yes