News
Decoding The New Twist and Turns in Celsius Network Bankruptcy!
After a month of turmoil, the cryptocurrency business celsius network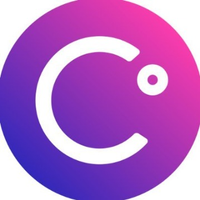 celsius network [email protected] Lending & Borrowing






Followers : 1 View profile filed for Chapter 11 bankruptcy protection. After locking user accounts and claiming "extreme market conditions," Celsius made headlines a month ago. It now joins the list of other prominent crypto bankruptcies. 
One company sticks out among the more than 100,000 creditors of Celsius, the cryptocurrency lender that announced its bankruptcy filing on Wednesday: Pharos USD Fund SP.
According to Celsius's Chapter 11 petition, Pharos is owed $81 million, which is a claim that is twice as high as the second-largest creditor's. Pharos' Cayman Islands address and email address are listed in the document: [email protected].
What is Pharos USD Fund SP?
As reported by Bloomberg, Pharos USD Fund SP does not turn up any results when searched on Google. Lantern Ventures presents itself as a London-based proprietary trading firm with a focus on cryptocurrency in a job offering on an otherwise minimal website. Pharos is not mentioned on the website or Lantern's LinkedIn page, but it is listed as an affiliate of Lantern in an SEC filing dated April.
According to the SEC filing, the company currently manages $400 million, more than half of which is owned by investors outside of the US.
Several Lantern employees have careers that cross paths with those of a well-known crypto millionaire, whose company is also a significant creditor to Celsius, as shown on their LinkedIn profiles: Bankman-Fried Sam
Tara Mac Aulay, the company's chief executive officer, revealed on a panel at a conference in London in November that she co-founded Alameda Research, Bankman-cryptocurrency Fried's trading company. According to her LinkedIn page, she also held a position at the Oxford, UK-based Center for Effective Altruism, a nonprofit organization where Bankman-Fried previously served as director of development.
Was this writing helpful?
No Yes