News
Crypto Winter – An Opportunity To Build The Future, Claims Asset Group MD
The prolonged crypto winter has implanted an extreme fear in almost every tool that indicates the sentiments of markets. Nevertheless, though the uncertainty is hovering around the crypto space, a few of the market participants are optimistic in terms of the opportunities that can come in.
In a recent interview with Cointelegraph, Alex Tapscott, Ninepoint Digital Asset Group's MD stated that the bear market is the time when we should be building our future. As he feels it's important to keep our focus past the market prices.
alex tapscott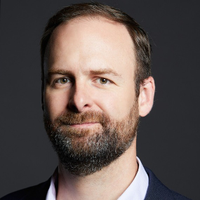 alex tapscott co-founder at blockchain research institute Alex Tapscott is a well-known blockchain, cryptocurrency, and other emerging technology author, investor, and public speaker. He and his father, Don Tapscott, co-authored the international best-selling book Blockchain Revolution. Alex is also the editor of the upcoming book Financial Services Revolution: How Blockchain Is Transforming Money, Markets, and Banking, as well as a contributor to it. Alex is a co-founder of the Blockchain Research Institute, a renowned blockchain think tank that includes Coca-Cola, Exxon Mobil, Microsoft, and Tencent among its members. He was previously the CEO of NextBlock Global, a blockchain-focused investment business that returned over 150 percent to investors, making it one of the best venture capital investors in the blockchain field. Alex is a CFA charter holder and an Amherst College graduate. BRI's first event, Blockchain Revolution Global, took place in April and was the largest enterprise blockchain event in Canada. Alex edited and authored the foreword for the first book in the BRI's new Financial Services Revolution series. Alex paid a $148,000 penalties to the Ontario Securities Commission in May for deceiving investors in a purported $16 million funding round in 2017, using a slide deck with high-profile advisors who afterwards denied any participation with the investment firm. The OSC fined NextBlock Global, the investment business managed by him, $520,000. Soon after, Alex was fined $25,000 by the Securities and Exchange Commission for violating the Securities Act. Alex voluntarily turned down nearly $2 million in carried interest. As part of his settlement agreement with the Ontario Securities Commission, He will teach a series of business ethics lectures in 2020. In February, he edited the book "Financial Services Revolution," an anthology of essays authored by finance and blockchain thinking leaders. He is expected to boost his blockchain education and evangelism efforts. EntrepreneurBoard MemberDirectorAuthorMarket Analyst


Followers : 0 View profile explained that these crypto winters are one of the best times to learn and build our future. He asserts that the last bear market got us NFTrevolution, decentralized finance, stablecoins and also gaming to earn.
Bitcoin, Revolution In Financial Sector
Furthermore, the MD said that this bear market will build us for the Web3 world of technologies. Making it more clear, Alex illustrated that there is a high chance for decentralized finance (DeFi) to see a massive growth continuing its impact on the financial system. According to him, If Bitcoin is the revolution in the financial sector, then DeFi is the acceleration.
Alex Tapscott claims that the present market correction has seen crypto-assets lose nearly $2 trillion in its value. On the contrary, he also inspired investors to be focused and look for opportunities because bear markets are the one which gives an idea for new businesses to be formed and build the future of the technologies.
The executive also stressed how frightening the negative trend in cryptocurrency values is for traders who are looking at the near term. Tapscott did add, that because investors appear to have calmed, the suffering might subside soon
Was this writing helpful?
No Yes