News
Crypto Short-Term Rally Will Come to End, Says Popular Analyst
The cryptocurrency market was trading in the green today as the market capitalization of all cryptocurrencies climbed by 0.80% to $1.06 trillion. Today, certain cryptocurrencies are experiencing a slight decline, while others are increasing.
Following the most recent hack that exposed more than 7,000 wallets, solana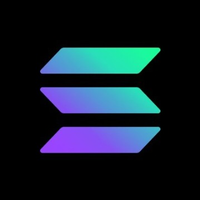 solana Blockchain Network



Followers : 0 View profile is one of the few exceptions. Today's gains in both Bitcoin and Ethereum have been significant. Although, since it is a bear market rally, the upward momentum will likely only last a short while.
Additionally, leading exchange addresses are holding more cryptocurrency, and the market is approaching an inflection point that will determine the direction of future price movement.
Despite the fear surrounding the Fed rate hike and the recession, the cryptocurrency market is on the upswing. Although there were some concerns raised by Nancy Pelosi's travel to Taiwan, they have now subsided. Today's crypto market is experiencing a general market rally.
The increase in the cryptocurrency market will last just a short time, says expert adrian zdunczyk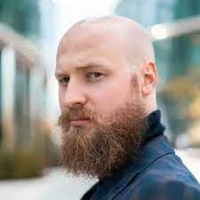 adrian zdunczyk founder at TheBirbNest , Yellowblack Crypto bird is a Twitter account, with more than 600,000 followers. It is an initiative from two dutch friends, Danny and Bas, created by Adrian Zdunczyk, to start a full crypto-based webshop with both high-quality fashion and some fun fashion to contribute to a wider Cryptocurrency adoption around the globe. He has a master's degree in engineering from the University of Technology. And as per his LinkedIn account, he is a founder of The Bird Nest The bird's nest team has the Birds Nest youtube channel, with videos that seem to be managed and hosted by various members of it. The channel uploaded a significant number of videos, many relating to crypto and trading education, and in that, some videos are hosted by Zdunczyk himself, At Crypto Bird, they are trying to be a forerunner in the field of crypto. Partly because of this, they accept all kinds of cryptocurrency adoption around the globe. Also, it believes in free transactions, free shopping, and free customer support. It won't be well before the world will somewhat run on blockchain innovation Which is why CryptoBird participates in this revolution. In 2022, Zdunczyk is supposed to keep on growing The Birb Nest, as well as extend The Birb Nest YouTube channel. His huge Twitter crowd may likewise keep developing all through 2022 on the off chance that his substance stream continues as it has been. The Birds Nest project as of now has a small bunch of individuals in the group. Various tweets in January 2022 showed The Birb Nest searching for recently added team members to add to its activity. The Birds Nest has its own different Twitter account, which additionally substantiated itself as a functioning content creator in 2021. This record, which boasts more than 70,000 followers, will probably keep posting in 2022 following movement from The Birds Nest brand. EntrepreneurChief Executive OfficerMarket Analyst



Followers : 0 View profile . Only 7% of cryptocurrencies are currently trading above the 200-day moving average, compared to 80% above the 50-day moving average. It denotes a bear market rally, the part of the bear market when prices increase. He predicts that the market will rise for a while before likely correcting.
Technicals paint a bullish signal
The ethereum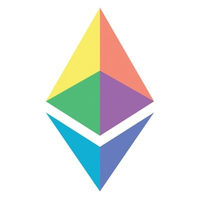 ethereum Blockchain NetworkTechnology




Followers : 0 View profile Top Exchange vs. Non-Exchange Holdings data demonstrates that as traders sell their holdings, the amount of Ethereum held by the top exchanges increases, according to the on-chain platform Santiment. Since the beginning of 2022, dealers have sold a sizable portion of their holdings to major exchanges.
For the first time since May 2021, the top 10 exchange addresses currently contain more than 7 million Ethereum. Top ETH exchange holdings falling will be a positive indicator for the price of Ethereum.
"Ethereum has seen its supply held by top exchange addresses rise, which makes sense with traders dumping their holdings onto large exchanges during the 2022 slide. Watch for a decline in top ETH exchange address holdings as a bullish signal."
Was this writing helpful?
No Yes