News
Crypto Markets Feared to Hit Bottoms! Should you Liquidate all of your FTT?
FTT token has been witnessing an immense sell-off since the last trading day, compelling the price to record new monthly lows

While the bears are expected to maintain their dominance over the asset, hence signalling the revival of the bear market
No sooner than Binance CEO, changpeng zhao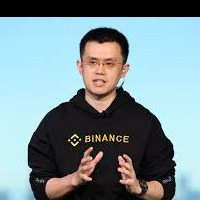 changpeng zhao founder and ceo at Binance Changpeng Zhao is the Founder and Chief Executive Officer at Binance.His contribution to the enhancement of Binance made the platform world's largest cryptocurrency exchange since its inception in 2017. Zhao launched the blockchain network Binance Smart Chain which has made a remarkable contribution to the development of the decentralized finance ecosystem. Whereas in 2019, he launched Binance's US affiliate, Binance.US. He is commonly known as CZ, a Chinese-Canadian Business Executive who has been ranked 113th richest in the globe as of 2022. In the past, he founded Fusion Systems, a trading system for brokers famous for some of the fastest high-frequency trading systems for brokers. Zhao has served as a member of the team that developed Blockchain.info and played the role of Chief Technology Officer of OKCoin, a secure cryptocurrency exchange platform for Bitcoin, Ethereum, Dogecoin, and other crypto assets. EntrepreneurInvestorChief Executive Officer
(CZ) compared the FTT price plunge with the unfamous LUNA price slash, hefty withdrawals were registered in a very short time frame. Interestingly, the indicators point toward the revival of the bearish trend and hence the token is expected to continue shedding its value ahead.
Meanwhile, the question still arises, whether one should liquidate FTT or hold and wait for a notable recovery.
The market trends seem to have flipped largely as Bitcoin failed to secure its levels beyond $21,000. However, the dropping market sentiments were further fueled as Binance plans liquidated all their FTT tokens in the coming days. This led to a huge FUD which compelled the market participants to exit the FTX exchange hampering the FTT price rally.
Binance exchange, which exited FTX's capital, a year ago, received $2.1 billion worth of BUSD & FTT stablecoins as compensation. Now, when the popular exchange is preparing to liquidate, will it create a death spiral within the markets as it did during the LUNA-UST collapse?
It has to be noted that Terra's collapse was incorporated with other elements like the failure of an algorithm stablecoin. This compelled the platform to liquidate more than 80K BTC which further dragged the entire market down. However, the crash further created a huge domino effect on the other platform which were directly or indirectly related to the Terra ecosystem.
Presently, no BTC is at stake, but the possibility of a significant price plunge may not be completely discarded. Liquidating FTT tokens worth billions may surely mount significant bearish pressure over the space but the bulls may also trigger a firm rebound at the right time.
Was this writing helpful?
No
Yes