News
Crypto Market Crash Could be Worse Than 2008 – Predicts Bloomberg Analyst
The crypto market especially Bitcoin and Ethereum under a sluggish moment since the inflation rate for August was released. The majority of cryptocurrencies are striving for a bull run.
At the time of publication, Bitcoin is selling at $19,387 with a surge of 4.85% in the last 24hrs and Ethereum is trading at $1,361 after a push of 4.65% over the last day.
However, a senior Commodity Strategist at bloomberg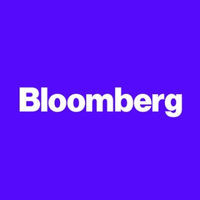 bloomberg MediaConglomerate company
Intelligence, mike mcglone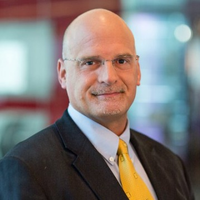 mike mcglone senior commodity strategist at Bloomberg LP Mike McGlone Product ManagerStrategistHead of research
claims that the US Federal Reserve's inflation "sledgehammer" which is planning to increase the interest rates will hammer the market performance and cause a crash that will be worse than that of 2008. However, the analyst says that by 2025 Bitcoin and Ethereum will recover and hit new all-time highs.
Bitcoin Price At $100K By 2025
The increasing inflation has forced the Fed to kinke nearly 225bps over the year. Now, ahead of the FOMC meeting, a few of the market participants are expecting the interest rates to be hiked by 75 basis points, while a few are fearing a 100bps interest rate hike which would be the biggest in the last 40 years.
While in conversation with financial news, Kitco News, Mike McGlone warns market participants of a further drop for Bitcoin, Ethereum, and other major cryptocurrencies due Federal Reserve's action.
Along with Bitcoin, Ethereum has plunged which wasn't expected as there were high expectations that the ETH merger will push the currency towards new highs. Instead, the upgrade turned out to be a buy the rumor, sell the news kind of event due to which Mike predicts Ethereum to plunge near $1,000 or even more.
Conversely, the expert also predicts that by the end of 2025, Bitcoin will hit as high as $100,000 and also portrays a bullish stance towards Ethereum because of future institutional adoption.
Meanwhile, another analyst, Kristina Hooper, Invesco's chief global strategist also believes that Fed will play a vital role in the way the market is set to perform in the coming days. On the other hand, Ark Invest CEO cathie wood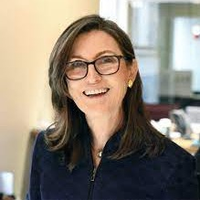 cathie wood founder and ceo at ark invest Cathie Wood was born on November 26, 1955, in Los Angeles, her father served in the British army and the united states air force as a radar system engineer. In 1981 she graduated summa cum laude from the University of Southern California, with a bachelor of science degree in finance and economics. One of her professors was economist Arthur Laffer, who became Wood's mentor. In 1977 she got a job as an assistant economist at Capital group, via her mentor Arthur Laffer. Where she worked for three years. Then she moved to New York City to take a job at Jennison Associates as chief economist, analyst, portfolio manager, and managing director. She worked there for 18 years. In 1998, she along with Lulu C. Wang co-founded Tuelo capital management, a hedge fund based in New York City. She began her career at AllianceBernstein in 2001 as the chief investment officer of global theme strategies, a position she held for 12 years. After her idea for actively managing exchange-traded funds based on disruptive innovation was deemed too risky by alliance Bernstein, she left the company and founded Ark of the covenant. ARK's first 4 ETFs were seeded with capital from Bill Hwang of Archegos Capital. She was chosen for the inaugural Forbes 50 Over 50 list in 2021, which includes entrepreneurs, leaders, scientists, and innovators over the age of 50. EntrepreneurChief Executive OfficerChief Information OfficerEconomist
is also on the same stance that Fed's interest rate hike will see deflation instead.
Was this writing helpful?
No
Yes