News
Crypto.Com Halts Withdrawals Of These 3 Tokens
Following FTX's collapse, speculation around other crypto exchanges going bankrupt has increased. Crypto.com is facing maximum flack at the moment as it accidentally transferred nearly $400 million in Ethereum to a whitelisted Gate.io address instead of a new cold storage address.
Reportedly, nearly 90,000 unique transactions have been made in the last few hours. This indicates that customers are trying their best to withdraw their funds from the exchange, and people are losing trust in it.
Altcoin Daily, a popular YouTuber and crypto analyst, decides to take up this topic, informing his 1.26M Youtube subscribers about how the users are reacting. He also highlights the firm's CEO Kris Marszalek's points that were shared in his Q&A session.
Firstly, the analyst talks about users who have raised their concerns, and one such mention is Martiny Guy, who has claimed that his Crypto.com withdrawal of 2BTC is still pending 24hrs. The user also says that the firm may be bankrupt.
Next, the host discusses many unanswered questions that CEO kris marszalek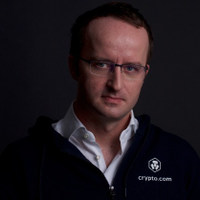 kris marszalek ceo at crypto.com Kris Marszalek is an enthusiastic crypto entrepreneur and an active and true believer. Being a professional is the Chief Executive Officer at Crypto.com, built on a substantial establishment of security, privacy, and compliance and is the first cryptocurrency company across the world to have ISO/IEC, CCSS Level 3, PCI level 1 compliance, and autonomously assessed at Tier 4, the highest level for both NIST Cybersecurity and Privacy Frameworks. He associates and encourages startups to enhance their business and meet their aims.He along with his team of Crypto.com collaborated with Pay and Shopify, offering millions of merchants to accept crypto. He believes one of their core values at Crypto.com is to Remain Humble which means they don't seek the limelight, always try to take the high road, and do the right thing. He always tends to ignore the noise, and prove people wrong with actions, not words.He is extremely experienced with 18+ years of experience, he previously, served in numerous respected and well-established organizations including Starline Polska Sp. z o.o., an award-winning Consumer Electronics design studio and manufacturing business as Co-founder & Senior Vice President, Co-founder & CEO at YIYI Hong Kong Limited, and BEECRAZY, one of the leading e-commerce business in Hong Kong, and CEO at Ensogo which was listed on Australian Security Exchange.He acquires a deep knowledge of innumerable skillfulness including Business Development, Business Strategy, E-commerce, Online Advertising, Mobile application, Digital strategy, Email Marketing, and Strategic Partnerships. He experienced growth and stability with Crypto.com which was encouraged by the launch of Defi Swap and he never stopped promotional campaigns. The platform announced imperiously that it has received provisional approval for a virtual asset MVP License from the Dubai Virtual Asset Regulatory Authority. At present, it serves over 10 million customers with the world's quickest growing crypto application. EntrepreneurChief Executive Officer
has spelt out in his recent Q&A session with Crypto.com's CMO steve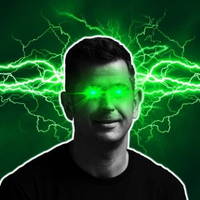 steve Steve Market Analyst
.
Has Crypto.com Halted Withdrawals ?
The first question was whether or not Crypto.com had stopped withdrawals. Kris immediately denied that claim and said they were operating as usual. He also claimed that the activity over the platform has increased, which means more revenue with increased trading volume.
Kris clarified that the firm has only stopped the withdrawals of three coins: Gala, SRM, and Array.
The next important question that was addressed to Kris was, "How was $400M of ETH accidentally transferred to the wrong wallet."
The CEO clarified that every address to which the funds have been transferred is whitelisted, and if there is any mistake, the systems will ensure that the funds are returned. He acknowledged the mistake and reassured the audience that Gate.io has returned all the funds.
Next, Kris was asked one of the most critical questions, which is perhaps playing on everybody's mind:
Is Crypto.com in financial trouble?
He addressed it by saying: "These comments have been made for a few years now, and all I can say is we will do what we have always done. We will prove people wrong with our actions and not words."
He was also asked to clarify why his firm holds more SHIB than ETH- which is another major cause of panic for the investors. As per him,
"It's one-to-one, and we have stored whatever the customer was buying. Last year people bought more DOGE and SHIB coins, and they are still holding it. Hence, as long as our users are holding, we will be holding it too."
Was this writing helpful?
No
Yes