News
Coinbase Vs.SEC: Commission Asked For Rule Clarification On Digital Assets
Coinbase has asked the Securities and Exchange Commission to clarify which digital assets are to be treated as securities in response to the litigations filed by SEC against it a few days back. Along with this, SEC is also asked to give the answers to the questions raised by coinbase
coinbase [email protected] Centralised Exchange





Followers : 0 View profile regarding public consultations.
Currently, the SEC is being highly criticized for the existing regulations governing digital assets in the crypto industry. However, Coinbase stressed the importance of the establishment of clear standards, given the market crash that has bankrupted various companies and has wiped out trillions and billions of dollars over the past few months.
Foundational hurdles
There are some major foundational hurdles regarding Crypto, one of which is that securities rules do not work for digitally native instruments. The petition states "digitally native securities" as being "recorded and transferred using distributed ledger technology" without reliance on centralized certified forms of ownership that typically characterize traditional financial instruments.
faryar shirzad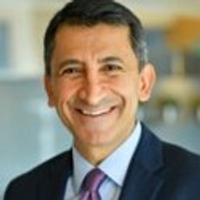 faryar shirzad chief policy officer at Coinbase Faryar Shirzad ManagementLegal


Followers : 0 View profile , Coinbase's first chief policy officer, argues that Crypto needs an updated rule book for safe guidance and fair practices and that crypto assets that do not fall in the category of Securities should be out of these rules. The execution and the settlement of all the transactions are done in real-time and are permanently recorded on blockchains with equal access to all users.
So, due to these features, the assets' rules are both unsuitable and incomplete. The petition further clarifies that the US does not have any clear and definite rules governing the trade of these digital assets. The SEC is expected to take note of this.
Continuous Conflict
According to the current Chairperson of SEC-gary gensler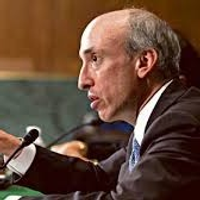 gary gensler chairman at US Securities and Exchange Commision Gary Gensler is an enthusiastic leader and the current chair of the U.S. Securities and Exchange Commission (SEC). He has the extreme experience that spans wall street, government regulation, and an angel teaching about cryptocurrencies and blockchain at MIT. He announced several initiatives to enhance investor protections in the $2 trillion cryptocurrency market. He previously led the Biden-Harris transition's federal reserve, Banking, and securities regulation agency review team. He was awarded Treasury's highest honor, the Alexander Hamilton Award, and also was a recipient of the 2014 Frankel Fiduciary Prize. He was born on October 18, 1957, into a Jewish family, in Baltimore, Maryland. Graduated from the University of Pennsylvania, earning a Master's degree in Business Administration. Additionally, he is also a professor at the MIT Sloan School of management. He has served in various governmental roles since the 1990s, such as the treasury department, Sarbanes-Oxley, CFTC, Swaps, Enforcement, Libor investigation, Maryland Financial Consumer Protection Commission, Securities, and Exchange Commission. Gary Gensler will probably keep on filling in as seat of the SEC until 2026, accepting his renunciation. He has expressed his desires to present crypto-related approach changes later on that include token commitments, decentralized finance, stablecoins, guardianship, exchange-traded resources, and advancing stages. A few officials as well as his kindred SEC magistrates have scrutinized Gensler for not giving adequate administrative direction on crypto, possibly prompting a standoff between Congress and the association. The SEC, CFTC, and Financial Crimes Enforcement Network handle advanced resource guidelines in the U.S., however, each with various jurisdictional cases, bringing about an interwoven methodology that crypto firms should explore to work legitimately. Whether 2022 will see a more clear way for organizations in the crypto space is questionable, yet the cosmetics of the SEC's initiative will fundamentally change following the takeoff of chief Elad Roisman in the first month of the year. Chief Allison Lee's term is likewise set to terminate in June 2022. Chairman

Followers : 0 View profile , proper registration is required for the qualification of these digital assets as securities with authority. Gary Gensler has sharply repudiated looking into the tokens that fit the definition of securities.
Currently, 9 tokens are labeled as securities by the SEC, including an Ethereum-based one called Amp, which has an overall market cap of about $700 million. However, the tokens were revealed in a complaint filed this week by the SEC against Coinbase, accusing 3 men of Insider Trading, including former Coinbase product manager Ishan Wahi, his brother, and a friend. As per the reports, the accusers earned over $1.1 million in illegal profits by playing with the exchange's Confidential information.
Was this writing helpful?
No Yes