News
Binance to Announce TerraClassic Burn Results Today , What's In Store For LUNC Price ?
On Sunday, Luna Classic, or LUNC, reached $0.000365 as traders awaited the final token burn figures from Binance. This represents more than 70% gains for the week and more than 44% for the month. This is a lot compared to the other cryptocurrencies, which did not garner impressive gains.
The largest cryptocurrency exchange in the world, Binance, revealed its plans to reduce the token's supply on Monday. The exchange stated: "Binance will put in place a mechanism to burn all trading fees on LUNC spot and margin trading pairs by sending them to the LUNC burn address."
Sending a token to an anonymous cryptocurrency address is referred to as "burning" it. This reduces the number of coins in circulation, which quickens price movement.
According to coingecko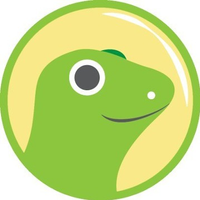 coingecko [email protected] Data aggregator
, LUNC price surged by more than 55% within a day after the news, from $0.00018 to $0.00032. TerraClassic is now trading at $0.0003254 with a market capitalization of $2,241,752,951 and a trading volume of $865,002,926. In the last 24 hours, 6,151.07B LUNC have been in supply, according to Coinmarketcap.
If LUNC manages to break the resistance at $ 0.0003500, it will rally the price to almost $ 0.0004000. If it fails, it may find support at $ 0.0003000
Will The Kwon Crisis Impact LUNC Price?
With the start of the new month, the price had another significant increase and is currently at $0.0003254, and the trading scenario appears optimistic. It is estimated that around 10-25 Billion tokens were burnt.
While the price upsurges give hope to individuals who lost millions of dollars in the Terra Luna bankruptcy, these profits are of little solace. The international law enforcement organization Interpol has also issued a "red notice" for do kwon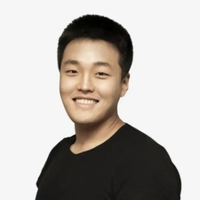 do kwon co-founder and ceo at terraform labs Do Kwon is a cryptocurrency developer who is the Co-Founder and Chief Executive Officer of Terraform Labs. With terraform labs, he also founded the telecommunication company Anyfi and served as its CEO, a peer-to-peer communication solution using mesh network technology. And eventually, in 2018, he founded Terraform Labs along with his friend Daniel Shine, intending to develop a decentralized price-stable cryptocurrency such as LUNA. He successfully led the Terra Blockchain by constantly developing new blockchain technologies, products, protocols, and platforms, including anchor, prism, and mirror. Through Terraform Labs, Do Kwon developed the Terra proof-of-stake, a public blockchain built on the Cosmos SDK. He is also the founder of another failed stablecoin project, Basis Cash, an Ethereum-based token created by Nader Al-Naji. EntrepreneurDeveloper/ProgrammerChief Executive Officer
capture, despite the co-founder of Terraform Labs' insistence that he is not on the run.
According to South Korean officials, the Terra project and Do Kwon are allegedly connected, and they seized $62 million worth of Bitcoin holdings belonging to Kwon on Wednesday.
However, this news about the founder has not impacted the price of the asset.
Was this writing helpful?
No
Yes