News
Binance Acquiring FTX Takes U-Turn ! Why CZ Backout From The Deal ?
Binance is reportedly not likely to proceed with the ftx exchange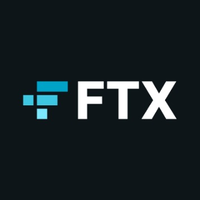 ftx exchange Centralised Exchange
deal, according to persons close to the companies. While due diligence was part of the non-binding acquisition agreement, binance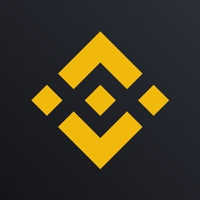 binance [email protected] Centralised Exchange
is reportedly unhappy with FTX's balance sheet.
Following a day of an intense closer look at FTX's financial statements, the largest cryptocurrency exchange is distancing itself from the saga.
Consequently, the FTT token has dipped further as more holders dump digital assets. According to the latest crypto price oracles, FTT coin has lost over 65 per cent today to trade below $3. Notably, FTX (FTT) has been in free fall in the past two days, with the bleeding anticipated to exaggerate further in the near future. Moreover, no quick solution for the liquidity crunch has been outlined by the company.
In a letter to Binancians, changpeng zhao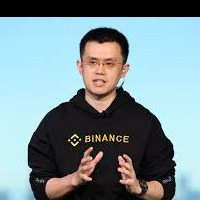 changpeng zhao founder and ceo at Binance Changpeng Zhao is the Founder and Chief Executive Officer at Binance.His contribution to the enhancement of Binance made the platform world's largest cryptocurrency exchange since its inception in 2017. Zhao launched the blockchain network Binance Smart Chain which has made a remarkable contribution to the development of the decentralized finance ecosystem. Whereas in 2019, he launched Binance's US affiliate, Binance.US. He is commonly known as CZ, a Chinese-Canadian Business Executive who has been ranked 113th richest in the globe as of 2022. In the past, he founded Fusion Systems, a trading system for brokers famous for some of the fastest high-frequency trading systems for brokers. Zhao has served as a member of the team that developed Blockchain.info and played the role of Chief Technology Officer of OKCoin, a secure cryptocurrency exchange platform for Bitcoin, Ethereum, Dogecoin, and other crypto assets. EntrepreneurInvestorChief Executive Officer
indicated that his company has nothing to do with FTX's failure. Moreover, they were only requested to step in and help with the liquidity issue.
The recent cryptocurrency crash has seen over $570 million liquidated in the past 24 hours, according to data from Coinglass.
Bigger Picture on Binance and FTX Saga
The entire crypto market is shaken by the sudden collapse of FTX, a top exchange that has existed for the past few years. Two days ago, the crypto exchange showcased its empty physical offices in Tokyo. Confidence has significantly slumped, and more selling pressure is expected in the coming days. Solana (SOL) has dipped over 36 per cent in the past day.
As such, more cryptocurrency exchanges are likely to publicly admit to struggling with liquidity issues as Bitcoin price dips further. Moreover, market strategists forecast Bitcoin May drop as far as $10k.
FTX collapse will attract more regulatory attention from international lawmakers in the coming years. Moreso in the United States, where regulators are most likely to form inquiries about the FTX business model.
Onwards, cryptocurrency exchanges will experience much difficulty in acquiring regulatory approval in various jurisdictions. Furthermore, FTX was one of the most regulated cryptocurrency companies and has collapsed with customers' funds.
Binance is under scrutiny by regulators as it holds most global digital assets belonging to users. As such, CEO CZ has opted to remain low-key regarding the ongoing FTX liquidation.
More confusion in the cryptocurrency market is expected to reign in the coming days as clarity dwindles on the FTX insolvency.
Was this writing helpful?
No
Yes