News
Attention Traders! Solana Price in Deep Trouble, Millions of SOL May Flood into the Market Very Soon
Solana price has been heavily impacted by the current market trend which is influenced by the FTX token collapse

Meanwhile, a large chunk of SOL is making its way into the markets, which may record huge bearish candles for the asset in the coming days
Solana's price has plunged remarkably by more than 55% in the past couple of days, dragging the value below $20 at the moment. The platform registered a huge selling volume since the last trading day, which has raised from $2 billion to more than $6 billion at the moment.
The SOL price plunge intensified as the FTX token price dropped amid the tussle with Binance CEO, changpeng zhao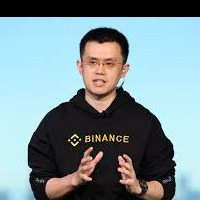 changpeng zhao founder and ceo at Binance Changpeng Zhao is the Founder and Chief Executive Officer at Binance.His contribution to the enhancement of Binance made the platform world's largest cryptocurrency exchange since its inception in 2017. Zhao launched the blockchain network Binance Smart Chain which has made a remarkable contribution to the development of the decentralized finance ecosystem. Whereas in 2019, he launched Binance's US affiliate, Binance.US. He is commonly known as CZ, a Chinese-Canadian Business Executive who has been ranked 113th richest in the globe as of 2022. In the past, he founded Fusion Systems, a trading system for brokers famous for some of the fastest high-frequency trading systems for brokers. Zhao has served as a member of the team that developed Blockchain.info and played the role of Chief Technology Officer of OKCoin, a secure cryptocurrency exchange platform for Bitcoin, Ethereum, Dogecoin, and other crypto assets. EntrepreneurInvestorChief Executive Officer
. The bearish clouds are expected to intensify as more than 18 million SOL may hit the markets in the next 24 hours.
As per Lookonchain, an analytical platform, 18,775,348 SOL tokens may be liquidated as they have been unstaked in epoch 370. When this epoch is over, these tokens will be sold in the market creating huge selling pressure on the asset. According to the platform, whales have stopped staking Solana and may soon withdraw & transfer them out.
Why SOL Price Dropped as the FTT Price Tanked Down?
Solana price is the second largest loser after FTT with a drop of more than 30% in the top 100. According to the Internet Protocol (ICP) founder, Dominic Williams, SBF (Sam Bankman-Fried) ftx exchange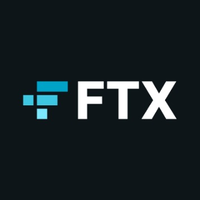 ftx exchange Centralised Exchange
CEO, FTX Exchange and Alameda-FTX's sister trading platform hold billions in SOL.
Moreover, the founder claims FTX representative bought their own tokens heavily to inflate the prices and fake their net worth.
Collectively, the SOL price, which has traded within a deep bearish trend since the time it marked highs above $250, may find new lows, possibly a single-digit figure too. Therefore, until the bears hold a tight grip over the market, the bulls and whales may continue to refrain.
Was this writing helpful?
No
Yes