News
After Tesla, Did Microstrategy Liquidated its Bitcoin Holdings? Decoding The Truth
On Friday, the cryptocurrency market recovered, with the top coin, Bitcoin, returning to the $23,000 threshold. Similar to the stock market, Bitcoin has been on the upward slope so far this week as investors grow more confident in the ability of the U.S. Federal Reserve to control the country's decades-high inflation. On the other hand, Ether, the second-largest cryptocurrency by market value, increased by more than 10 percent from the day before to 1,573.
Data on massive sale activity offers contradictory indicators just as Bitcoin is finally holding onto the $23,000 mark. It is commonly known that the biggest institutional Bitcoin investor is Michael Saylor's Microstrategy.
Data from Crypto Quant, meanwhile, raises the possibility that the business is allegedly offloading some of its Bitcoin assets. It's also possible that the provider of business intelligence services may soon disclose the selling activities.
According to reports, the alleged primary Microstrategy wallet is thought to have already sold 132,382 Bitcoin, per yourdefiguide on Crypto Quant. It is believed that the aforementioned wallet, 1P5ZEDWTKTFGxQjZphgWPQUpe554WKDfHQ, belongs to Michael Saylor's business.
Is Microstrategy Dumping it's BTC holdings?
"All of MicroStrategy's Bitcoin is kept in 2 single sig addresses," it is said. BTC has been transferred from the MicroStrategy wallet to a number of exchange wallets, including coinbase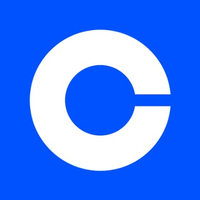 coinbase [email protected] Centralised Exchange
, as of this week. The Bitcoin holdings were sold between July 18 and July 21 for a price of $21,687.84 per unit.
It is still unclear, though, if the Bitcoin transfer was performed with the intention of selling something. On the other hand, michael saylor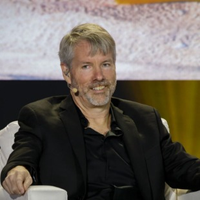 michael saylor president and chief operating officer at coinbase at coinbase Micheal J Saylor is the greatest visionary in the Information Systems industry. An enthusiastic blockchain influencer, and a splendid leader. He believes that prudent institutional investors should only consider trusting a crypto-asset network after it has operated reliably for at least ten years without a hard fork. He is an American entrepreneur and business executive, who co-founded Microstrategy, a company that provides business intelligence, mobile software, and cloud-based services, under his leadership Microstrategy has grown at a tremendous rate and made a mark in the BI industry, and he is chairman and CEO of the same Microstrategy. He is a vocal advocate of bitcoin. He is highly skilled in enterprise software, and also has a rich knowledge of numerous fields including analytics, data warehouse, leadership, SaaS, management, cloud computing, startups, professional services, enterprise architecture, mobile devices, and many more. In 1983, he matriculated at the Massachusetts Institute of Technology (MIT) on an air force ROTC scholarship. And then he joined the Theta delta chi fraternity, through which he met the future co-founder of Microstrategy, Sanju k. Bansal. He graduated from MIT in 1987, with a double major in aeronautics, and science, technology, and society. He is engaged in volunteering at Saylor Academy as a Trustee, which provides free college education to all students worldwide. The way he expertizes himself in bitcoin, people started calling him the bitcoin bull, he is the most optimistic person when it comes to bitcoin. He expects that the entrepreneur will always keep buying Bitcoin every time it dips. The bitcoin community has begun to rise to the fact that his company might own too much bitcoin. Owning too large a portion of bitcoin could be harmful to the cryptocurrency's decentralized culture that Bitcoin has so rigorously built over the years. He is still expected to be a principal BTC champion throughout the year. Instructing businesses about Bitcoin potentially through his powerful podcasts and learning courses. [email protected] EntrepreneurChief Executive OfficerChairmanAuthor
has not yet made any announcements regarding the company's Bitcoin sales. The CEO of microstrategy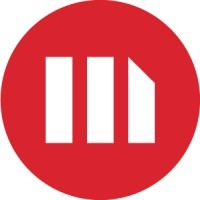 microstrategy Business Intelligence
has been one of the most outspoken advocates for Bitcoin in recent years. In fact, he tweeted "Stick with #Bitcoin" on Tuesday. Additionally, he tweeted that the world needs money that is crash-proof, implying that Bitcoin is.
Was this writing helpful?
No
Yes