Mining
14 Million GPUs to be Discarded After the Ethereum Merger! What's Awaited for ASIC Miners Ahead?
The ETH merger is just a few hours away, causing the miners to worry about the correct platform to switch to

While many miners have either shifted to other chains or else shut down their GPUs, the unused or non-profitable GPUs may disrupt the value of multiple assets ahead
GPUs or the Graphical Processing Units are the core of any mining activity, regardless of the blockchain working on Proof-of-Work. As ethereum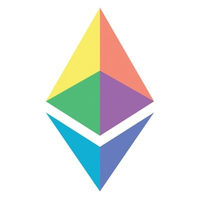 ethereum Blockchain NetworkTechnology
is about to transit to Proof-of-Stake, the current GPUs are expected to be worthless. The miners may have found a new terminal, but it still does not cover the fact that a huge number of GPUs may soon be "trash".
Thus, the question arises: What are the miners supposed to do?
Ethereum's total network hash rate is around 901,320 Gh/s and if we consider the miner using RTX3070 GPUs, then each GPU may generate 60 Mh/s. Therefore, more than 15 million GPUs are currently used by the Ethereum miners to mine new ETH, hence, leaving such a huge number of GPS idle post the Merger.
On the brighter side, Ethereum Miners may remain with only 2 choices, either they can choose any other PoW chains with the GPUs or else mine on the forked ETH PoW chain. If the miners choose to shift to other chains, it may not be profitable as only 7.99% of these GPUs can be absorbed by the other blockchains which amount to around 1.2 million.
Hence, if the miners still wish to transpose to other chains, they need to mine without any profit! Secondly, the newly forked ETH PoW forked chain is also not capable of consuming these huge GPUs post Merger.
Therefore, this could lead to shorting of GPUs where-in the miners could sell the GPUs at the current price and buy back at the lower prices after a couple of weeks. Yet another possibility is that the miners may not enter the open market and may instead look for other transit options.
However, the Ethereum network still requires 4 to 6 weeks to measure the impacts as the absorbed markets do not fall within moments.
Was this writing helpful?
No
Yes