Metaverse
Why the Metaverse Could Soon Become the New Home for Human Beings
The concept of the metaverse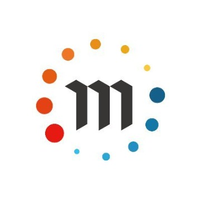 metaverse Dapp
is not as new as most people would think, it was first featured in Neal Stephenson's 1992 cyberpunk Novel 'Snow Crash'. However, it is only recently that tech innovators have started exploring the possibilities of existing inside a virtual world. According to Neal's definition, the metaverse would be a VR-like ecosystem where people can virtually interact while replicating real-world activities.
Three decades down the line, the idea is gaining popularity following a gradual shift to digital ecosystems in the post-pandemic era. Unlike video communication apps such as Zoom and Google Meets, the metaverse is designed to introduce a more immersive experience. One can think of it as an alternate reality where they live as avatars (digital icons that represent a person within a game or virtual ecosystem).
But how exactly is it possible to exist inside a computer system? At the core, technologies such as virtual and augmented reality are making it seamless for human beings to experience several realities. Additionally, the debut of web3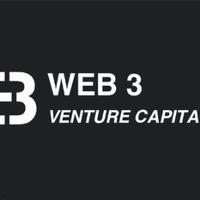 web3 DeFiInvestment platform
has ushered in decentralized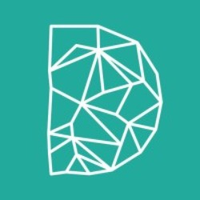 decentralized [email protected] Event Organiser
economies that can easily be integrated with VR and AR to support digital autonomous communities. Most of the metaverses that have already launched fall within the purview of the decentralized web.
The Age of the Metaverse 
Just like when the internet first launched in the early 80s, metaverse-related innovations are currently in the experimental and development stages. That said, the trends are moving faster given the growing interest by companies that have long dominated the Web 2.0 space. Last year, facebook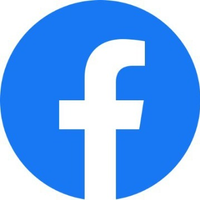 facebook Socia Media and Communication
rebranded to Meta as part of the company's strategy to gain a market share in the burgeoning Web 3.0 economy.
Following the pivot, Meta recently launched Horizon Worlds, an immersive social platform that can be accessed through the Oculus Quest VR headset. In this digital ecosystem, Meta users can create diverse virtual worlds that are open to exploration by other participants.
"The defining quality of the metaverse will be a feeling of presence — like you are right there with another person or in another place. Feeling truly present with another person is the ultimate dream of social technology. That is why we are focused on building this." – Mark Zuckerberg.
On the other hand, microsoft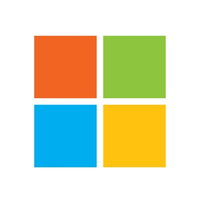 microsoft Tech & Design (Software)Information Technology
has also signalled an intention to develop a virtual world, the firm is currently in the process of acquiring U.S game publisher Activision Blizzard. According to Microsoft's CEO Satya Nadella, the move will be fundamental in creating a better gaming ecosystem, one where players are not just playing a game but are actually inside the game with their friends.
Building in the Virtual World
With the metaverse coming of age, interest is now shifting to the primary value proposition; can I buy a virtual land parcel and build on it to generate a passive income? The simple answer is that much is currently dependent on the infrastructure of a particular metaverse ecosystem. Some of the popular digital worlds such as The sandbox
sandbox Gaming / E-SportsMetaverse
and decentraland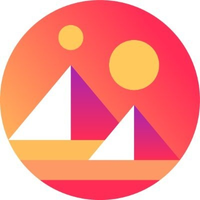 decentraland TechnologyMetaverse
allow land owners to set up structures (buildings) or host virtual events to monetize their digital space, pretty similar to the concept of owning rental spaces in the real world.
There are also upcoming metaverse ecosystems like CEEK which not only feature land parcels but provide users with adequate resources to develop their virtual properties. This project recently launched its phase 1 land sale, featuring 10,000 parcels of land in downtown CEEK. While still a relatively new ecosystem compared to the pioneers, several big players have already announced projects on the CEEK metaverse; they include Draper University, Kucoin, Huobi and City of Miami Gardens (Superbowl, FIFA 2026).
As the world converges to digital ecosystems, it is becoming quite evident that the metaverse will be more than a 'gaming platform'. The decentralized metaverse ecosystems highlighted in this section are an example of what digital nerds can expect in the future. Notably, the hype is also catching up with celebrities, Hollywood figures such as Paris Hilton and rapper Snoop Dogg are some of the entertainers that have taken a keen interest on the metaverse. The latter is currently developing a virtual piece of property dubbed 'Snoopverse' on The Sandbox.
Conclusion 
The next consumer generation will mostly be made up of Gen Z, a group that was brought up in the age of the internet. That being the case, it is highly likely that the metaverse will be an easily relatable concept to them; the true digital natives. This calls for stakeholders in the tech space to prepare by building efficient metaverse ecosystems. More importantly, a combined effort between centralized firms like Meta and decentralized projects will set the stage for tomorrow's digital worlds.
Was this writing helpful?
No
Yes