Information
Top Five Crypto Projects to Watch in the Final Phase of 2022
The crypto market has often been touted as a sea of opportunities, having grown into a trillion dollar ecosystem. However, it is not as easy as it sounds, there are currently over 13,000 digital assets which makes it hard for the average investor to spot a promising project. Last year, the best performing sectors were Decentralized Finance (DeFi) and Non-fungible tokens (NFTs), both of which are yet to realize their maximum potential.
While the current uncertainty in macro factors has slowed down the growth trajectory, serious crypto innovators are taking this opportunity to improve on their projects' fundamentals. Most of the ongoing developments are focusing on NFTs, DeFi and the Metaverse. The latter niche has become particularly popular in recent months, attracting crypto natives and stakeholders from the gaming and entertainment industries.
So, which are some of the crypto projects that will likely take the day in 2022? Unlike in the past where speculation was a primary market driver, this year's success narratives will be based on fundamental utility. That said, there are several projects which have promised to deliver tangible value to users, but it can be quite hard to separate the wheat from the chaff. The next of this article will highlight five crypto projects that investors ought to look out for this year.
Hectagon Finance
Hectagon Finance is a pioneer DAO-governed Web3 Venture Capital (VC) platform designed to cater for the funding needs of the crypto ecosystem. As it stands, the industry is dominated by centralized VCs who in most cases reap the biggest benefits from early stage crypto startups. Hectagon Finance aims to level the playing field by introducing a decentralized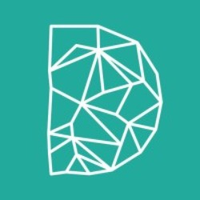 decentralized [email protected] Event Organiser
avenue for anyone to participate in some of the lucrative seed rounds.
Contrary to the close knit approach taken by existing VCs, the Hectagon Finance DAO model is built around the community; simply put, one does not require to be a wealthy individual or have reputable networks to get a piece of the pie. Instead, prospective investors can purchase and hold the Hectagon Finance native token $HECTA (set for launch on August 8th), leaving professionals to invest the treasury funds in private/seed rounds with a strong deal pipeline.
Notably, this DAO-governed VC will also feature social incentives such as staking rewards for the $HECTA token. The idea is to create a decentralized community of investors who not only contribute to the treasury but have a say in the overall development of the Hectagon Finance ecosystem. This model will also go a long way in connecting crypto startups with genuine investors as opposed to today's 'pump and dump' VCs.
The Sandbox
By now, you have probably come across the word 'metaverse', some like to call it the decentralized web. The Sandbox is one of the leading metaverse ecosystems, comprising 166,464 individual land parcels. Like in the real world, the owners of these virtual plots can customize their property by creating on-chain games, hosting virtual events or displaying their digital collectibles in the form of an art gallery.
While it is still in the early stages of adoption, The Sandbox metaverse has already hit over 2 million users. More interestingly, celebrities are taking a keen interest in its development, with prominent figures such as snoop dogg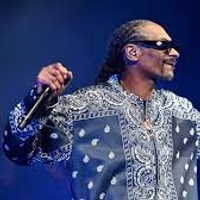 snoop dogg rapper, founder, ceo at Doggystyle Records Snoop Dogg is an enthusiastic American rapper, he is a true believer in cryptocurrency and blockchain technology. His real name is Calvin Cordozar Cordozar Broadus Ir. He is also known professionally as Snoop Lion, additionally, he is also a songwriter, media personality, actor, and entrepreneur. His fame came to rise in 1992 when he featured on Dr.Dre's introductory solo single, "deep cover", and afterward on Dre's independent collection, The Chronic. Broadus has since sold over 23 million albums in the United States and 35 albums worldwide. Snoop Dogg is creating a crypto empire, one NFT at a time. He has reportedly partnered up with Clay Nation to release some of his unpublished music and limited edition pitches as NFTs on the Cardano blockchain. He has announced to make Death Row the first NFT music label. He purchased the label, founded by Dr. Dre and Suge Knight, with others. He linked a $50 million investment round in the forum platform, which treasured the company at around $500 million, in 2014. As a teenager, he frequently ran into trouble with the law. He was a member of the Rollin 20s crips gang in the east side neighborhood of Long beach. As blockchain innovation and digital currency developed more well known in 2021, numerous big names took to NFTs to advance their work, and Snoop Dogg went considerably further. In August, Snoop Dogg uncovered on Twitter that he is "Cozomo de' Medici," an NFT authority who joined Opensea.io and made a Twitter account with a similar name He is supposed to stay a critical figure in the NFT area, and he is now wanting to put resources into the Metaverse in 2022 as vital cooperation with Outlier Ventures close by Canadian maker Deadmau5, Sandbox prime supporter Sebastien Borget and Polygon Network maker Sandeep Nailwal. InvestorChief Executive Officer
and Paris Hilton joining the bandwagon. As the metaverse continues to scale higher, The sandbox
sandbox Gaming / E-SportsMetaverse
has stood out as a favourite in the industry, competing with the likes of decentraland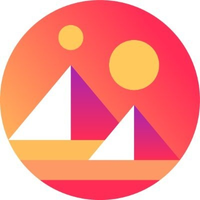 decentraland TechnologyMetaverse
.
"The market opportunity for bringing the Metaverse to life may be worth over $1 trillion in annual revenue," notes a recent report by grayscale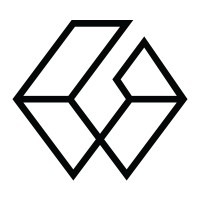 grayscale Lending & Borrowing
.
Serenity Shield
Serenity Shield is a Decentralized Application (DApp) built on the Secret Network to address the challenges in crypto security and heritage. Last year alone, close to $3.2 billion was lost as a result of crypto hacks, most of which targeted the nascent DeFi ecosystem. The Serenity Shield DApp seeks to minimize this damage through an NFT-designed 'strongbox' solution that is currently available as a Minimum Viable Product (MVP).
Interested crypto users can create an account on the DApp, after which all the sensitive information will be encrypted and split into three NFT keys (Strongbox). The first NFT will be held by the owner of the account, the second one by an heir and the final key will be locked in Serenity's smart contract vault. Assuming the owner happens to die, the NFT keys held by heir and Serenity will be used to retrieve the seed recovery information stored in the strongbox.
It is also noteworthy that Serenity Shield has been making strategic moves to tap into the full potential of its non-custodial storage solution. The project recently partnered with Digital Insights Ventures (DIV), a Singapore-based digital asset consulting firm; this collaboration is expected to boost Serenity's go-to-market strategy.
Aave
Aave is a permissionless liquidity protocol that allows crypto users to lend and borrow digital assets. This DeFi protocol was launched during the 2017 ICO mania and has since grown to become an industry leader; according to DeFi Lllama merics, over $6.4 billion is currently locked in the Aave ecosystem, with ethereum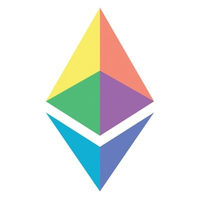 ethereum Blockchain NetworkTechnology
taking the lion's share. More importantly, Aave has stood the test of time, given that most DeFi projects did not deliver as promised.
With the DeFi lending and borrowing market gaining traction, aave
aave [email protected] Lending & BorrowingDeFi
recently introduced a permissioned pool targeting institutional investors. Dubbed Aave Arc, this new product allows institutions to access Aave's offerings while remaining compliant with regulatory bodies such as the SEC and FATF. A move that has seen the platform scale past its retail client base to the larger institutional market.
More recently, Aave passed a proposal to launch a yield generating stablecoin 'GHO' that will be minted by placing collateral. Unlike the failed experiments in algorithmic stablecoins, GHO's collateral based model is designed to avoid the shortcomings that we saw with the likes of Luna's UST stablecoin. Above all, Aave's upcoming stablecoin will increase the platform's liquidity and the opportunities for generating a passive yield.
Axie Infinity
Last but not least, we have the play-to-earn category, this niche that has taken the crypto ecosystem by a storm. The Axie Infinity game rose the ranks last year as players from developing countries such as the Philippines flocked to the platform to earn some extra income while gaming. Ideally, the axie infinity
axie infinity [email protected] Media
gameplay involves pitting cute little monsters against each other in return for ecosystem rewards in the form of Smooth Love Portion (SLP) tokens.
Unlike the traditional game settings where players can hardly monetize in-game items, SLP tokens can be sold through several avenues, including centralized exchanges such as binance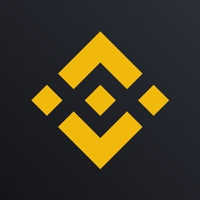 binance [email protected] Centralised Exchange
and Digifinex. The catch, however, is that players have to purchase three Axie monsters in order to form a team. Going by the prevailing market prices, it would cost roughly $110 to create a formidable team.
Conclusion
As mentioned in the introduction, crypto has a great upside potential that is yet to be unlocked. Those who are fortunate enough to filter the noise from fundamental development are already reaping the fruits. Well, things are just getting started, the projects featured in this article offer a glimpse into the future. We will likely see more development in the coming years compared to the previous decade.
Was this writing helpful?
No
Yes