Information
Top 50 Largest Public Companies Exploring Blockchain
The blockchain is trending and reports show that the biggest names in the world are exploring ways to utilize the burgeoning technology.
According to Forbes, 10 companies topping its global 2000 list are currently working on implementing blockchain products. The technology came into existence 10 years ago which is now constantly in use as a revolutionary tool.
Blockchain Technology Exploring Companies
Here, Coinpedia presents the top 50 largest public company exploring blockchain. Let's start with the listing:
1) Industrial and Commercial Bank of China
The Industrial and commercial bank of China holds a revenue of $165 billion. The company files a blockchain patent that will decentralize the verification procedure for digital documents and certificates.
2) China Construction Bank Corporation
This firm is another China company that is presently partnering with IBM blockchain. They aim to improve the sales of their products by financial institutions and insurance
3) JPMorgan Chase & Co.
The US firm which launches the blockchain platform Quorum in January on the Ethereum blockchain.
4) Berkshire Hathaway Inc.
Berkshire Hathaway's subsidiaries Richline Group and BNSF railroad are working on implementing blockchain systems. This will monitor the supply chain of their products.
5) Agricultural Bank of China
China is one of the most prominent countries in the blockchain space. Its agriculture bank is finetuning the decentralized technology to help give out loans.
6) Bank of America
Bank of America is one of the companies with the highest number of blockchain patent filings. The bank is working on using blockchain to sophisticate the process relating credit letter creation
7) Wells Fargo & Company
This US company is designing a blockchain system that will monitor home mortgage securities.
8) Apple Inc.
Apple has filed blockchain patents that timestamp data.
9) Bank of China Ltd.
Bank of China holds high rating among companies with the highest number of patents for a blockchain system. The company also has a joint project with Tencent that research on the financial solutions blockchain can offer.
10) Ping An Insurance Company
This company is one of the members of the R3 and it is also exploring ways of using blockchain technology. They are looking towards integrating into the insurance industry.
11) Royal Dutch Shell Plc.
This Netherlands company is exploring ways of creating a blockchain energy system.
12) Toyota Motor Corp.
The automobile giant is exploring ways to use blockchain to fast-track the implementation is self-driving cars.
13) Samsung Electronics Co.
This electronic giant announces the blockchain Nextleger that will monitor supply chains.
14) BNP Paribas SA
BNP Paribas SA is partnering with EY on utilizing blockchain to improve its internal treasury operations
15) Microsoft Corporation
Microsoft Corporation is one of the biggest names in the blockchain technology sphere. The corporation uses its Azure network to partner with blockchain firms.
16) Allianz SE
Reports reveal that the Allianz is working on creating a token.
17) Alphabet Inc.
Google is investing in heavily in blockchain start-ups. In addition, the search giant is exploring blockchain on many of its projects.
18) Walmart
Walmart launches a blockchain project with IBM that will track the supply chain of fresh foods.
19) Daimler AG
The automobile company is currently working on launching its cryptocurrency.
20) Banco Santander
Spain Santander also partners with Ripple to launch a payment app.
21) AXA Group
AXA introduces an Ethereum platform that will automate the process of flight insurance payments
22) Comcast Corporation
Comcast indirectly invests in blockchain start-ups through Boldstart ventures.
23) Mitsubishi UFJ Financial Group
The Japan company utilizes ripple's payments network for some transactions. in addition, the platform is exploring the ways to apply blockchain.
24) Anheuser-Busch InBev
The company that makes Budweiser, Anheuser-Busch InBev, is working on a blockchain freight logistics system.
25) Royal Bank of Canada
The Royal Bank of Canada bank filed for a patent for a blockchain platform that automated credit scores.
26) Pfizer
This United States pharmaceutical firm partners with a blockchain start-up to build a blockchain supply chain tracker.
27) Sberbank Russia
Sberbank Russia also establishes a lab intentionally for blockchain last year.
28) Nestle [712387]
Nestle is also partnering with IBM Blockchain on a blockchain platform that will by-pass the cost incorporating middlemen when shipping of goods
29) Amazon.com Inc.
The e-commerce giant is working with blockchain start-up ConsenSys on blockchain solutions.
30) Siemens AG
Siemens has its investment in a blockchain start-up working on a community energy distribution platform.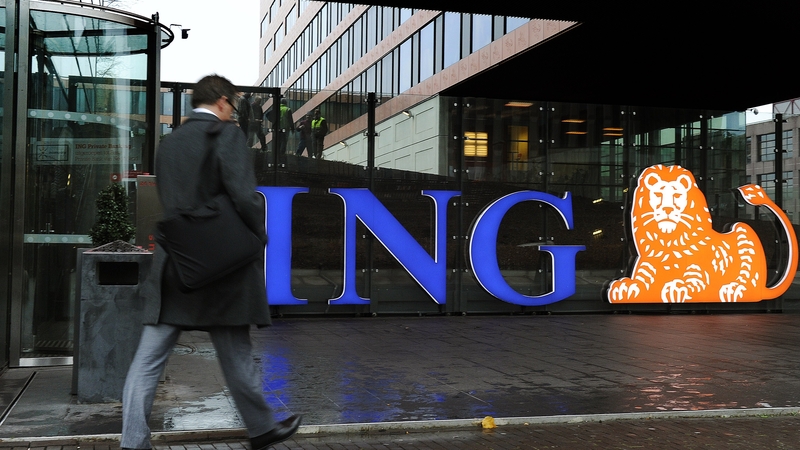 31) ING Group
Netherland ING Group has software that utilizes blockchain to eliminate users' identity data breach.
32) Intel Corporation
Intel is one of the contributors of the Hyperledger Consortium. Presently, it is working on blockchain powering devices.
33) Morgan Stanley
Morgan Stanley has extensive researches on cryptocurrency and blockchain technology.
34) Goldman Sachs Group Inc.
Goldman Sachs is one of the most popular companies in the crypto space, since its announcement on launching a cryptocurrency trading desk.
35) Intesa Sanpaolo S.p.A.
The Italy bank is wildly known to use public blockchains like Ethereum and bitcoin.
36) Prudential
The UK company which recently launches a blockchain retail platform with StarHub.
37) Ford Motor Company
The company files a patent for a blockchain-system that will control traffic.
38) IBM
IBM is one of the most prominent and leading companies in blockchain implementation.
39) Walt Disney Company
The entertainment giant has also been working on a blockchain solution prior to its decision to suspend its implementation.
40) Prudential Financial
Prudent Financial is one of the major backers of Digital Currency Group.
41) Facebook, Inc.
Facebook is planning to work on introducing innovative blockchain systems.
42) MetLife, Inc.
The US insurance firm is working with Majesco to build blockchain insurance products and services.
43) Alibaba Group Holding Ltd.
The China company recently came under ranking in the list of companies having major patent filings for blockchain innovations.
44) AIA Group
AIA has severally shown its linking with the blockchain. The Hong Kong firm reveals a blockchain bancassurance platform.
45) Tencent Holdings Ltd
The China company is presently exploring blockchain taxation systems.
46) Oracle Corporation
Oracle will be launching a blockchain platform in the near future.
47) BHP Billiton Limited
This Australia mining company is looking into blockchain platform implementation to improve its supply chain.
48) Mizuho Financial Group
Japan Mizuho Financial Group is one of the first set of companies to adopt blockchain.
49) Banco Bilbao Vizcaya Argentaria, S.A.
The bank is utilizing both the Ethereum network and Hyperledger fabric for its operations.
50) American Express Company
American Express Company is exploring ways to use blockchain to help its vendors reward customers.
You can also watch out this video for more blockchain coverage:
Follow us on social media platforms- Twitter, Telegram, Linkedin, Instagram, Facebook! And don't miss any news updates by subscribing to our newsletter.
Image Credits- CDN, IBM, Medium, Amazon news, Coin Announcer, RTE