Information
The Top Five New Cryptocurrencies for 2022: BudBlockz, Stepn & More
The crypto space is constantly evolving, and newly minted cryptocurrencies are often able to take advantage of emerging opportunities before more established tokens adapt to the times. It can be difficult to cut through the hype and identify new tokens whose durable value propositions and reliable use cases set them apart from the pack. Based on our research, Budblockz (BLUNT), Stepn (GMT), TamaDoge (TAMA), Battle Infinity (IBAT), and Lucky Block (LBLOCK) deserve the attention of serious crypto investors while holding special appeal for well-defined consumer markets. Let's take a quick look at what makes each of these new tokens so compelling.
Budblockz (BLUNT)tops our list for its deep and well-developed take on cannabis-oriented cryptocurrency. We are particularly impressed by how clearly Budblockz has learned from the missteps of earlier pot-related tokens. The retail cannabis industry is maturing even as it continues to explode, and Budblockz's roadmap focuses intently on areas where cryptocurrency can complement and enhance existing market factors. We are especially impressed by its plans to build a point-of-sale network (eschewing the ATM-based approach that failed other cannabis tokens) and its marginal-ownership scheme, which lets users buy shares of cannabis-related businesses throughout the supply chain.
stepn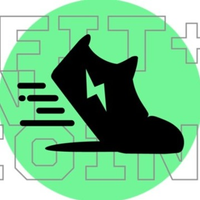 stepn NFT Market Place
(GMT) seeks to support healthy living by rewarding users based on their physical activity. After users purchase NFT sneakers on Stepn's platform, they generate credits, or "energy," by walking, jogging, or running, then exchange the energy they have accumulated for GMT. Built on solana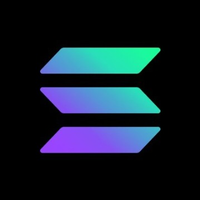 solana Blockchain Network
, Stepn already boasts an extensive Social-Fi and Game-Fi platform.
TamaDoge is a deflationary memecoin whose strong presale helped it overcome our initial skepticism toward tokens of its kind. Its use case involves Tamadoge pets, similar to Tamagotchi, that can be collected, equipped, leveled up, and played in the Tamaverse through NFT purchases. Its relatively limited fixed supply of 2 billion tokens sets TamaDoge apart from many other memecoins, and its position as a richly featured option for casual gamers appears to give it a sustainable value proposition.
Battle Infinity takes gaming in a slightly different direction by merging a fantasy sports gaming platform with an immersive multiverse. It seeks to breathe new life into a P2E market segment that has languished in recent years, and its strong presale suggests that IBAT could have legs. Defying a slumping crypto market, Battle Infinity has established a significant user base ahead of the impending launch of its staking program.
Lucky Block's value proposition is simple: bring lotteries into the crypto sphere. While that basis might feel a bit light to some, lotteries have long since proven their popularity—George Washington started a lottery in 1767—and Lucky Block is an especially well-developed take on the idea. For example, to counter the naturally high volatility that lotteries and similar competitions entail, Lucky Block rewards users for holding their LBLOCK.
Investing in a new token can take investors out of their comfort zones, and they do involve a bit more risk. They also represent the best opportunities to uncover extraordinary value by playing the crypto market as it evolves. BLUNT, GMT, TAMA, IBAT, and LBLOCK are emerging as ideal balances between upside promise and downside risk, and they deserve serious attention by anyone trading in the crypto sphere.

Learn more about BudBlockz (BLUNT)
Official Website: https://budblockz.io
Telegram Group: https://t.me/BudBlockz
Discord Server: https://discord.gg/s7hBFgvTmN
All BudBlockz Links: https://linktr.ee/budblockz
Was this writing helpful?
No
Yes