Information
Need for Decentralized Youtube As Centralized Youtube's Security Breached
The centralized security has often been challenged in many ways and also surpassed in some occasions.

The recent, youtube and twitter attacks suggest the need for a more secure platform than the present centralized network.

The Decentralized platform built on the blockchain network could decline the probability of a hack.
Is Centralized Network Safe?
Usually, the centralized network or the singular authority has control over the entire network. The authority is exercised through a central server that manages all the data and the permissions.
Hence if a hacker takes over the server, then it's pretty easy to get through all the data on that particular centralized network.
On the other hand, a single point of failure can be a risk factor in the organizations also. If the single centralized servers go down, then all the networks associated with that server might also face a log.
However the decentralized network can solve these issues. It also guarantees a safe, secure platform that is hardly difficult to access without authority.
A handful of individuals control the algorithms of the world. It's time to decentralize – Tyler Winklevoss, Founder at Gemini crypto exchange
The Recent Attacks on Centralized Networks
The centralized networks often fall prey to the attacks or hacks. This is because a centralized network's security is not so strong compared to the decentralized network. In the past week, twitter accounts of famous personalities who have millions of users were hacked to promote bitcoin scam.
In another instance, Bitcoin scammers used Apple e co-founder Steve Wozniak and many other entrepreneurs including Changpeng Zhao's images and videos to promote Bitcoin scam on Youtube and Google.
However, Wozniak has filed a legal lawsuit on Youtube and Google. The case with the California supreme court claims that Youtube violated the right to publicity and misappropriated his name of facilitating and promoting fraud.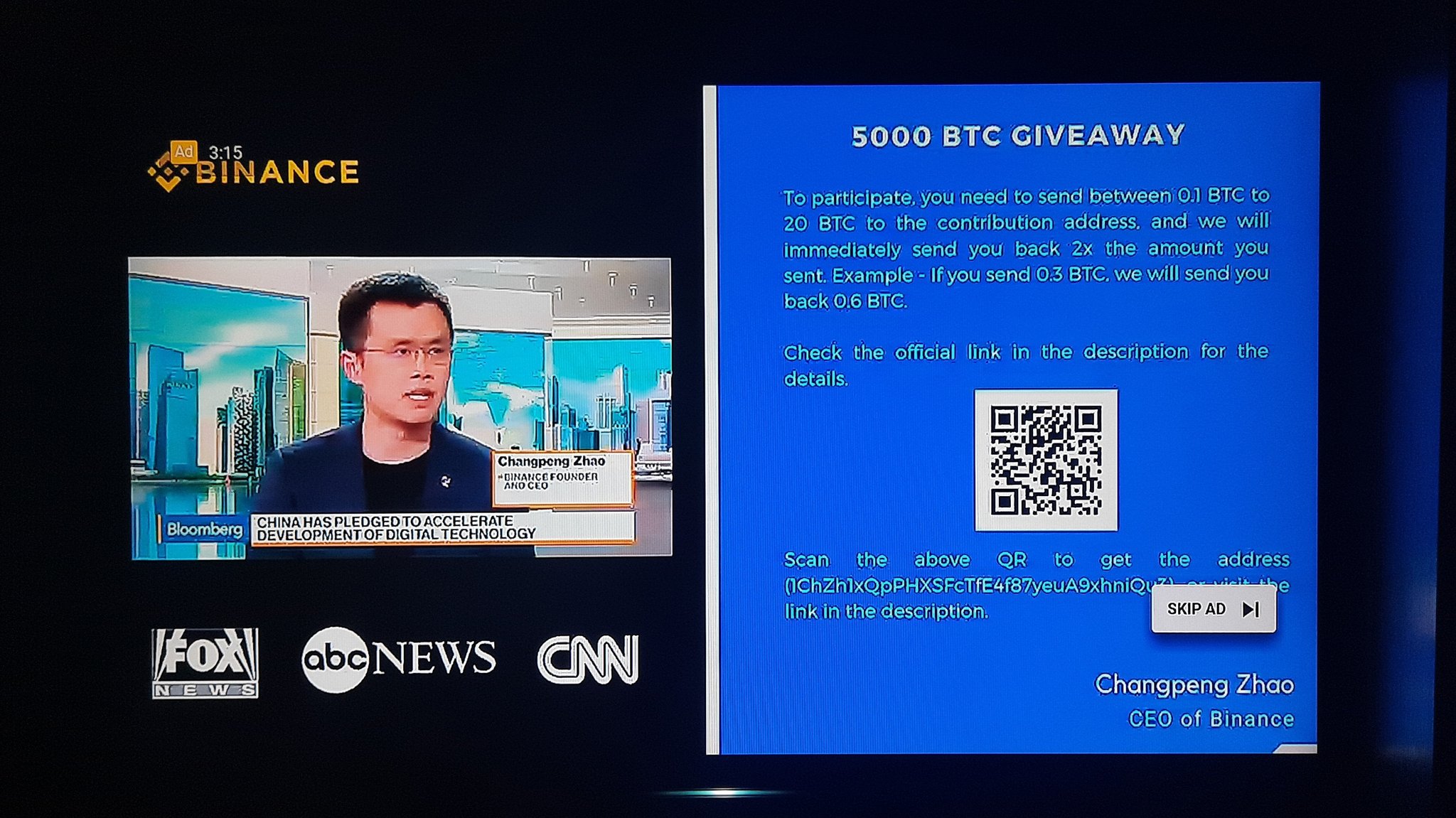 There was yet another incident in the early hours of Saturday on Youtube when an Indian YouTuber Carryminati was streaming his live video, the hackers changed the streaming contents and published Bitcoin and Ethereum addresses and asked for donations.
Decentralized Youtube and Network -The only Solution
The fact is that the decentralized network cannot be controlled by a single authority. It is made up of numerous nodes and all of them work together while processing any transaction or record of information. It is a technology that is distributed across the network of participants and hence provides more layers of security.
Decentralized media basically also means if you give individuals the ability to monetize on their own potentially pseudonymously. There is less pressure for them to be part of an intellectual orthodoxy where they have to repeat certain nostrums to retain their job in an uncertain environment and you're seeing that on substance.

For example where folks not only can think independently but must think independently as they're in a competitive marketplace for subscribers. And so it's a very different incentive structure than the typical sort of Brooklyn like east coast incentive structure so that's my kind of kickoff is decentralized social media and decentralized legacy media are very much hand in hand, Said Balaji Srinivasan, Formerly the CTO of Coinbase and General Partner at Andreessen Horowitz.
As we noticed in the recent Twitter hack, bitcoin itself was not hacked rather Twitter suffered a security breach. However, all the bitcoins were traced and the hacker's wallet address was also blocked.
That being said, constant security breaches and hacks across centralized network point at the need for 'decentralized networks. Especially, decentralized social media and video sharing platforms.
A decentralized network where the data should not be breached at any point. Conclusively, a decentralized system could protect the user's integrity and also protect society from a major loss.
You may also read – Bitcoin is defined as 'Money' Under D.C. Financial Services Law