Information
Market Update: Aptos, BudBlockz, And Cardano Are Trending
Trending cryptocurrencies frequently experience a price hike as interest in them grows and demand increases. As a result, it's no surprise that many cryptocurrency investors look for trending crypto coins to invest in and keep.
Finding top-trending cryptos to invest in before they explode in value can be challenging. Since many investors are looking for trending cryptocurrencies, it's critical to identify traction early on. Investors cannot access a single database of trending cryptocurrencies. This fact necessitates investigating cryptos that users are thrilled about through market updates and social media analytics. BudBlockz (BLUNT), Aptos (APT), and Cardano (ADA) are currently ranking high and making the rounds among crypto users.
Let's explore what makes each of these coins so popular.
Aptos (APT) Brings Mainstream Adoption to Web3 to Solve Real-World User Problems
Aptos (APT) is a new crypto coin that has already gained a reputation in the crypto world. As a layer-1 blockchain protocol, Aptos (APT) allows the development of next-generation decentralized applications (dApps). The project seeks to develop Aptos blockchain products and applications that redefine the Web3 user experience.
Aptos has gained a lot of credibility in the industry, making it a trend. Aptos was founded by various Meta (formerly known as Facebook) employees. The project has received millions of dollars in venture capital funding, providing it with the assets it requires to succeed.
The Aptos network is rapidly expanding, which gives the token APT a suitable environment to reach record-high prices. The price prediction for APT is quite optimistic as it brings mainstream adoption to web3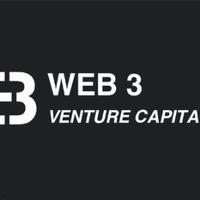 web3 DeFiInvestment platform
to solve real-world user problems.
Cardano (ADA) Allows Innovators to Bring About Positive Global Change
Cardano (ADA) is undisputedly one of those projects with enormous potential and is a profit-generating asset. Due to its technical foundation and the ambitions of its team, ADA has become one of the world's top cryptocurrencies. Cardano has built a strong community based on peer-reviewed academic research.
Despite stiff competition, Cardano remains an extremely popular cryptocurrency. The majority of Cardano (ADA) price predictions are bullish. After all, it has all the makings of a successful cryptocurrency project: a strong team, a great community, and a viable technical foundation.
BudBlockz (BLUNT) Bridges the Crypto-Cannabis Industry
For a long time, people have been looking for ways to buy, sell, and transparently transact cannabis products. BudBlockz (BLUNT) is a project that has enormous upside potential because of its proven utility and use cases. BudBlockz aims to fill the gap between the fastest-growing industries: cryptocurrencies and cannabis.
Similarly, BudBlockz Token, $BLUNT, powers a blockchain platform through which people can efficiently access cannabis products at the lowest possible cost. The platform will improve operations in the burgeoning market, which is expected to be worth about $200 billion by 2030, by leveraging the power of blockchain and cryptocurrency technology.
As the push to tokenize real-world objects intensifies, BudBlockz provides a way for people to get exposure to the thriving sector. Similarly, it has launched Ganja Guruz, a line of NFTs that will deliver huge benefits to the crypto market.
The BudBlockz token is trending because the holders of $BLUNT and Ganja Guruz will benefit from the token's increased value and will have the opportunity to own pro rata stakes in cannabis stores, farms, and production.
Learn more about BudBlockz (BLUNT) at the links below:
Official Website: https://budblockz.io/
Presale Registration: https://app.budblockz.io/sign-up
Cardano and all other major cryptos available to purchase from leading exchange eToro
Was this writing helpful?
No
Yes