Guest Post
OneRare – The World's First Foodverse Game is now live on Polygon Mainnet
Unless you have been living under a rock for the last year, you probably heard about the world's first-ever food metaverse — OneRare. OneRare has built a unique gameplay with lossless gaming tokenomics, unlike any other play-to-earn game. Most of the Play To Earn games we saw in the last two years have experienced high inflation due to the excess supply of tokens. OneRare is going to be the first-of-its-kind P2E experience that has the potential to become a leading example for the games to come in the future. Instead of handing out free tokens to every member, they have built a staking mechanism which allows you to earn Ingredient NFTs after staking $ORARE tokens. This helps in building a stable economics for the game and proposes an interesting solution for the entire P2E industry.

It's a global multiplayer NFT game for foodies worldwide. You can participate in this epic game and get on an exciting adventure with other foodies.

Today, OneRare launched their #mainnet at 12:00 PM UTC. It could possibly be one of the most significant developments in the P2E and metaverse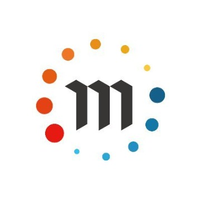 metaverse Dapp
industry. After playing the game, we realized how a simple concept of minting Dish NFTs could turn into a super fun gameplay experience.

Let's quickly talk about the overall gameplay.

Stake ⮕ Claim ⮕ Cook ⮕ Battle ⮕ Win rewards

What you see in the above visual are the four zones of the gameplay. Farm, Farmer's Market, Kitchen and the Playground. Each zone has a unique function and once you are able to get a hang of all four zones — it starts to get interesting.

The Farm: It consists of six theme pools. Farmers can stake their $ORARE tokens on the farm to win Ingredients' NFTs as rewards.
Farmer's Market: Now that you have claimed your Ingredients, you can go to the Farmer's Market to sell the ripe produce. This is also your place to buy Ingredients from other farmers at the best price.
The Kitchen: OneRare Kitchen is full of recipes and a list of Ingredients you'll need to successfully claim in order to mint your favourite Dish NFT. Cook any Dish you want once you have all the required Ingredients. There's a "Magic Buy" button to help you buy all the missing Ingredients with one click.
Playground (Coming soon): Done minting some Dish NFTs? Perfect! Now, you can participate in multiple games like the Foodtruck Wars and win rewards. The Playground is yet to launch, however, there's already some information out. You can take the freshly cooked Dish NFTs straight from the kitchen to enter the FoodTruck wars! An epic battle between three food trucks to earn token rewards and NFTs. You will have the chance to win 5 ORARE with each victory.
Now that you have understood the gameplay, here's how you can start playing:

1. Download metamask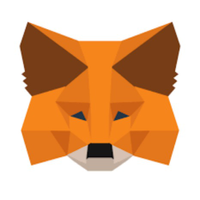 metamask [email protected] Wallet
Wallet extension & create your account
2. Connect to the polygon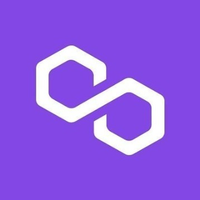 polygon Crypto / Blockchain SolutionScaling Solution
Network and add Matic tokens to your Metamask wallet
3. Get $ORARE via MEXC Global or Quick Swap
4. Visit play.onerare.io and you are ready to farm!
Take a look at the Gameplay tutorial here: Link
Utility of $ORARE: Why do we even need $ORARE?
Here's a quick overview of how you can make a profit in the game:
Stake tokens, farm ingredients, and sell them to earn more ORARE
Combine ingredients, mint a Dish, and sell the Dish for a huge profit
Compound your returns by staking the tokens earned as profit
Use Dishes to participate in the Foodtruck Wars and win rewards in ORARE
Hold Dishes to get access to revenue distribution from the treasury and make passive income
Why should you start playing now?
Short answer: The early-mover advantage
Early Gamers will be exposed to Farm with a lesser number of tokens staked and higher output from the farm. This means you will be able to stake less and earn more Ingredient NFTs. The number of Dishes minted would also be less and hence, you'll need fewer Ingredients to mint a Dish.
So, you will have a higher number of Ingredients from the farm yet the kitchen will require fewer ingredients to mint a Dish. This headstart will be incredibly beneficial as you'll realize how difficult it gets to mint a Dish once the game has a higher number of players.
GET, SET, COOKING! <https://play.onerare.io/>
To stay updated with their progress, make sure to follow them on socials:
🍍 Website : www.onerare.io
🍔 Twitter : https://twitter.com/onerarenft
🌽 Discord : https://discord.gg/38uvnhpn
🍄 Instagram : https://www.instagram.com/onerarenft/
🍛 Facebook : https://www.facebook.com/onerarenft
🍰 Telegram Announcements : t.me/onerareofficial
🍉 Telegram Community : t.me/onerarenft
Disclaimer: This is a guest post. Coinpedia does not endorse or is responsible for any content, accuracy, quality, advertising, products, or other materials on this page. Readers should do their own research before taking any actions related to the company.
Was this writing helpful?
No
Yes