Guest Post
5 DEXs with Great Customer Support
Customer support in crypto is crucial – without it, people can lose serious amounts of money. Even if you're an experienced crypto trader, mistakes happen, plus there are certain events (e.g. platform bugs) that you simply can't anticipate.
In theory, most centralized crypto exchanges have a certain level of customer service, while customer support on DEXs is – let's say – not mandatory. There are, however, a few decentralized exchanges with amazing and responsive customer support.
DEXs offer peer-to-peer trading without intermediaries of any kind, but due to their decentralized nature, there is no one to turn to in the case of need. In this article, we'll go through the top 5 DEXs when it comes to customer service.
SokuSwap
Soku is a DEX built on the ethereum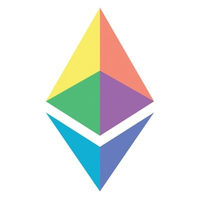 ethereum Blockchain NetworkTechnology
network and BSC (Binance Smart Chain). This decentralized exchange is, unlike many other DEXs, very much beginner-friendly with thorough step-by-step guides. SokuSwap allows crypto beginners to choose an interactive account set-up, but most importantly, this exchange offers 24/7 chat support, every day of the year.
You don't see a DEX with 24/7 customer service very often, so this is a big PRO. The biggest CON, nevertheless, is that only chatting support is available. Sometimes you need to explain an issue via phone or send a detailed ticket via email. Certainly, 24/7 chat support is better than no support at all!
Dexvers
Dexvers is a Polygon-based decentralized exchange with many unorthodox features for a DEX. One of them is, as they call it, the Elite Customer Service feature. Dexvers' customer support is tiered – based on your transaction (amount + priority). 
Tier 1 transactions have 24/7 email support available + the Swapping Wizzard option. Tier 2 includes constant chat support. Tier 3 transactions have a right to accounting and legal support add-ons, also phone call support if necessary. In this way, Dexvers ensures there is no clogging and that everybody receives their answer as soon as possible.
Deri Protocol
Deri is a DEX with quite an impressive volume (ranked #13 on coinmarketcap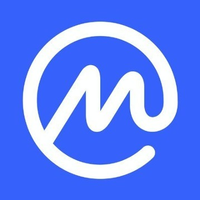 coinmarketcap s*****[email protected] Crypto tracking
). Unfortunately, Deri Protocol doesn't have traditional customer support so you technically can't contact a support agent on the platform to help you with an immediate issue. How do they qualify then to be on this list?
The answer is – Discord Support Channel. Deri doesn't leave you at the mercy of its community to solve an issue (like sushiswap
sushiswap Decentralised Exchange
and many other DEXs do) – though on Discord, Deri Protocol has specialized customer support agents: ''Go to our Discord Support Channel and submit a ticket if you're facing any difficulties. Our support team will follow up.''
Changelly
Changelly is a unique exchange with a foot in both worlds (centralized and decentralized), though it qualifies as a DEX due to its peer-2-peer trading options. So, yes, it serves as a DEX but has one great advantage – advanced customer support.
Though mostly chat-based, Changelly has live 24/7 support and a bit more over that. Starting with a detailed knowledge hub, dozens of useful troubleshooting articles, and a direct ticket submission. Bear in mind that, even if Changelly calls themselves a DEX, you still have to register to make a transaction.
Biswap
Biswap is a decentralized exchange platform on the BSC network and one of the most successful DEXs on this network actually. Apart from amazing and very diverse features, Biswap also has live chat support on the platform.
Like many others, Biswap's support is based on Intercom, meaning there is a button on the bottom right of your screen where you can engage in a conversation with a customer support agent at any time. Most common issues will get a generic response, but you can also get to talk to a real person if necessary.
Summary
Centralized exchanges have developed customer services. Ther decentralized cousins – not so much. Nonetheless, there are a few needles in a haystack – p2p trading platforms that actually don't leave you hanging when faced with an issue.
Though mostly chat-based, customer support within a DEX is a rarity so remember these names if you wish to utilize all the perks of a decentralized exchange (no KYC, no intermediaries) but with one good CEX feature – useful customer service.
Disclaimer: This is a guest post. Coinpedia does not endorse or is responsible for any content, accuracy, quality, advertising, products, or other materials on this page. Readers should do their own research before taking any actions related to the company.
Was this writing helpful?
No
Yes