Exchange News
These Exchanges Can Enjoy Huge Benefits With Ethereum Merge Event – Predicts JP Morgan
The long-awaited ethereum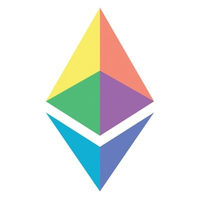 ethereum Blockchain NetworkTechnology




Followers : 0 View profile merge is finally happening next month around the 15th of September, and the blockchain.com
blockchain.com Crypto trading and Information



Followers : 1 View profile will move from proof of work (PoW) to proof of stake (PoS). 
With this, the biggest crypto companies are now announcing what the experience will be like for retail investors.
As per recent announcements, Coinbase and some other crypto exchanges are pausing Ethereum and ERC-20 withdrawals and deposits to pave the path for a smooth Merge.
Many stakeholders and retain traders are looking to maximize their profits soon as they keenly anticipate a rally in the ETH price soon. According to Wall Street bank JP Morgan, crypto exchanges could also benefit well from the much-awaited upgrade.
Coinbase To Profit?
JPMorgan has been prophesying Coinbase to gain substantial revenue following the ETH Merger.
An analyst from the bank said that "Coinbase would be a 'meaningful beneficiary' of the Ethereum Merge. The exchange took concrete steps recently to maximize the value of ETH staking for its clients. This could result in higher revenue generation for the crypto exchange."

The analyst continued, "We see the staking revenue opportunity bigger (proportionally) than the income opportunity given we expect Institutional staking clients will contribute meaningfully to ETH staking revenue, but much less so for Institutional customers. The vast majority of the economics remains with retail."

"We estimate Coinbase incremental annual staking revenue from the Ethereum merge of $650mn based on $2,000 ETH and a 5% ETH yield. We see an incremental annual income of $80-$100mn of staking income."
Other Exchanges To Benefit Too
The JPMorgan Analyst also predicted that other exchanges like Binance, Gemini, and FTC could benefit from the Ethereum Upgrade, in addition to coinbase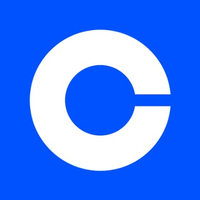 coinbase [email protected] Centralised Exchange





Followers : 0 View profile .
The Ethereum Merger has been delayed several times because of technical changes. Now that a tentative date has been confirmed by the CEO himself, the excitement is shooting through the roof.
The upgradation is aimed at making a shift of consensus mechanism from Proof of Work (PoW) to Proof of Stake (PoS). The new mechanism is expected to reduce energy consumption and carbon footprints. Because of this, the platforms have already seen a rise in popularity in recent times.
Paving The Way For ETH 2.0
As per an announcement in a blog posted on Tuesday, Coinbase said that it will be temporarily halting Ethereum and ERC-20 token deposits and withdrawals during the merge. The pause is a precautionary measure. The downtime is supposed to allow the exchange to "ensure that the transition has been successfully reflected by our systems."
While other crypto exchanges are most likely to follow similar procedures, only Coinbase has so far provided official notice to its users.
Reportedly, however, a binance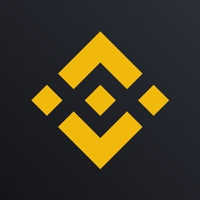 binance [email protected] Centralised Exchange






Followers : 0 View profile representative confirmed via email that the company too plans to pause ETH and ERC-20 token deposits and withdrawals and will be sharing further details soon.
Was this writing helpful?
No Yes