Exchange News
Coinbase Will Reach 1 Billion Users By 2030 Says CEO Brian Armstrong
Crypto Investments are still a fantasy and are reaching sky-high levels every passing day. According to a report by Bitget, Foresight Ventures, and Boston Consulting, it is foreseen that if such an investment pattern continues, the overall users of coinbase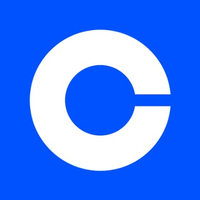 coinbase [email protected] Centralised Exchange
will reach 1 billion by 2030.
My guess is that in 10-20 years, we'll see a substantial portion of GDP happening in the crypto economy," brian armstrong brian armstrong founder and ceo at coinbase Brian Armstrong is one of the most well-known figures in the crypto industry today. He is an American investor, entrepreneur, and business executive. He is the CEO of Coinbase. a cryptocurrency platform. He is also a sought-after crypto expert and is often invited to speak at conferences all over the globe. Armstrong has often mentioned in his interviews that his dream is to turn Coinbase into an all-in-one crypto platform where customers (both casual and institutional) can avail themselves of a wide range of products and services with the touch of a button. His initial professions included functioning as a developer for IBM and a specialist at Deloitte. In 2011, he joined Airbnb as a programmer and was presented with a payment system in each of the 190 nations Airbnb worked in at the time. EntrepreneurInvestorDeveloper/ProgrammerCrypto and Blockchain Expert said while speaking at a session with LLC CEO cathie wood cathie wood founder and ceo at ark invest Cathie Wood was born on November 26, 1955, in Los Angeles, her father served in the British army and the united states air force as a radar system engineer. In 1981 she graduated summa cum laude from the University of Southern California, with a bachelor of science degree in finance and economics. One of her professors was economist Arthur Laffer, who became Wood's mentor. In 1977 she got a job as an assistant economist at Capital group, via her mentor Arthur Laffer. Where she worked for three years. Then she moved to New York City to take a job at Jennison Associates as chief economist, analyst, portfolio manager, and managing director. She worked there for 18 years. In 1998, she along with Lulu C. Wang co-founded Tuelo capital management, a hedge fund based in New York City. She began her career at AllianceBernstein in 2001 as the chief investment officer of global theme strategies, a position she held for 12 years. After her idea for actively managing exchange-traded funds based on disruptive innovation was deemed too risky by alliance Bernstein, she left the company and founded Ark of the covenant. ARK's first 4 ETFs were seeded with capital from Bill Hwang of Archegos Capital. She was chosen for the inaugural Forbes 50 Over 50 list in 2021, which includes entrepreneurs, leaders, scientists, and innovators over the age of 50. EntrepreneurChief Executive OfficerChief Information OfficerEconomist (ARK Investment Management).
Investment Patterns
After the market crunch, some non-crypto enthusiasts believe that it's too late to invest in cryptocurrency as per the current Crypto prices. But as per the reports, the market is in its adoption phase as crypto investments are becoming a fantasy, with each individual user investing nearly 0.3% of his wealth in digital assets. But in comparison to this, users are investing approximately 25% of their money in traditional assets including equity and private stock.
Investing attitudes are significantly different in North Americans and Africans. A typical African investor holds crypto assets of around $190. As per the combined report of BSG, Bitget, and Foresight Ventures, there is anticipation regarding the entrance of new users despite the market crunch. The users will reach up to 1 Billion within a decade, compared to the growth of the Internet in the 1990s.
Skilled investors are getting more allured by the crypto markets. Where institutional investors are investing 2% of their wealth in crypto, retail users are investing 4%, totaling approximately $300 million.
As per a study, Hedge Fund and Venture capital firms are the most willing to make investments in the crypto markets among all the institutional investors. Jumping to approx $70 billion in 2021, there is a market expectation that investments will continue to increase in the coming years too.
Was this writing helpful?
No
Yes